more than pronouns: creating affirming spaces during positive prevention plus
March 14, 2023 at 4:00 PM ET
Register
Add to Calendar
We all are learning, growing, and doing the best we can for our students. Navigating conversations in a sex ed class can be complex. "Am I using the most inclusive words for this lesson?" "Is there a way I can make students in my classroom feel affirmed in their gender and sexuality during our sex ed discussions?" "Gosh, I'd love time to practice using they/them pronouns!" 
Join True You Maryland partner Alicia Miller, MPH, CHES, to learn about inclusive practices in sexuality education, practice inclusive language using concrete examples from a comprehensive, evidence-based sexuality education program (Positive Prevention Plus), and discuss with colleagues from across the state how they create affirming spaces for their students and what resources they rely on. 
After this training, participants will be able to:
Understand experiences of LGBTQ+ students in schools.

Identify benefits of inclusive sexuality education.

Describe affirming practices in sexuality education.

Practice using inclusive language with examples from

Positive Prevention Plus

.
Alicia is a Community Health Educator and True You Maryland program coordinator at the Wicomico County Health Department. She is a Certified Health Education Specialist passionate about comprehensive sexuality education. Alicia champions sex ed for all in this work by providing education and training to youth, parents/caregivers, and community members.
This project is/was supported by the U.S. Department of Health and Human Services (HHS) Office of Population Affairs (OPA), Teen Pregnancy Prevention Tier 1 grant, 1 TP1AH000234-01-00, as administered by the Maryland Department of Health.  The information or content presented are those of the author and shall not be construed as the official position or policy, nor any endorsement, by HHS, the Federal Government, or the Maryland Department of Health. 
Our support and services are one-of-a-kind. Learn more…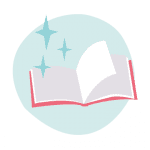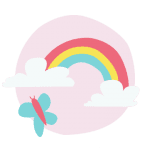 Discover the magic of the Network.