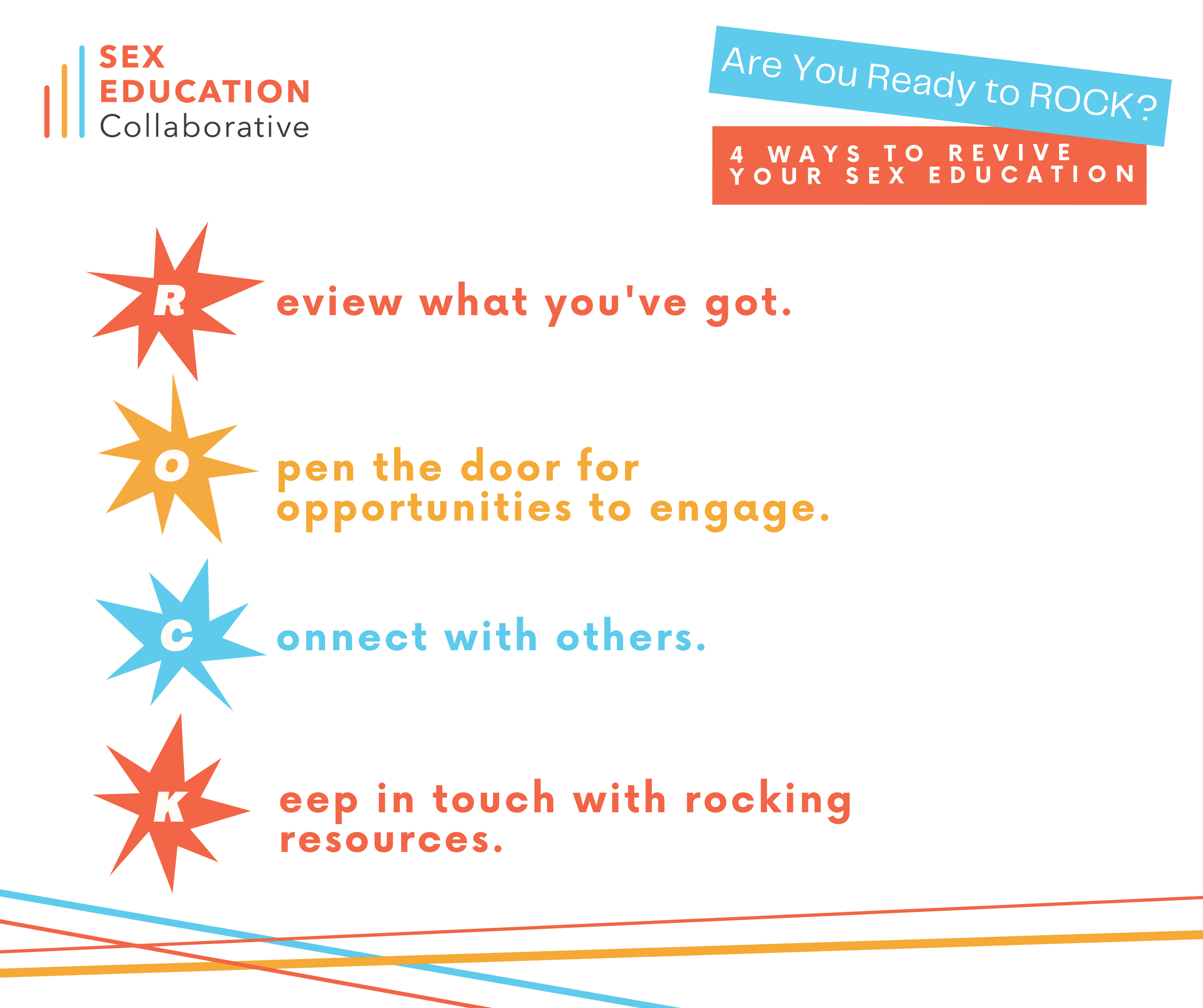 Are You Ready to ROCK? 4 Ways to Revive Your Sex Ed
Sex Education Collaborative

As a member of the Sex Education Collaborative (SEC), Healthy Teen Network is pleased to share expert advice from LeKara Simmons, one of the Sex Education Collaborative members, on how to prepare for sex education this fall! The Sex Education Collaborative offers many resources, including the Training Hub, an online searchable tool offering a wide variety of professional development offerings for sex educators and school administrators.
The SEC envisions a world in which all young people's right to comprehensive, high-quality sex education is recognized and fulfilled. This vision can only be realized if educators have the knowledge, training, and support to effectively deliver sex education. The Training Hub gathers trusted trainings and resources from national, regional, and state-based sex education experts for access at work, at home, or wherever educators and administrators need to work.
The SEC brings sex education experts together to develop streamlined resources for the field. Members of the SEC individually hold deep expertise on sex education, and with ongoing social distancing, the SEC believes that sharing this knowledge is crucial to ensuring high-quality sex education for all young people.