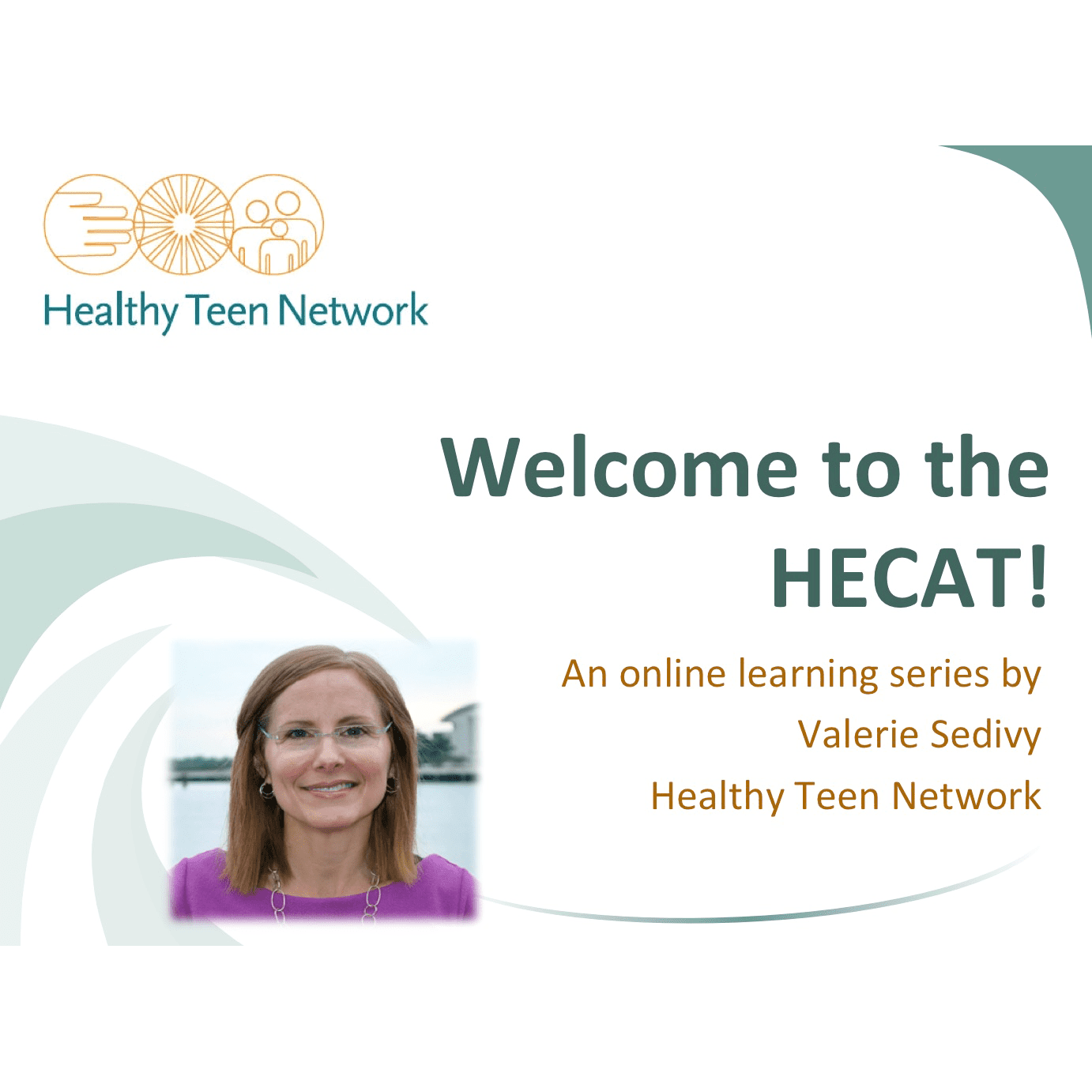 All About Health Education Curriculum Analysis Tool (HECAT)  
Presentations & Training Available Online & In-Person
These six recorded "mini-webinars" were designed to provide an introduction to (or refresher on) the HECAT.  These mini-webinars can also be used to educate members of your School Health Advisory Council (SHAC) and/or materials review committee about the HECAT.  They are designed to supplement, rather than replace, any in-person training you might provide. 
Estimated time: 5-13 minutes per module / Total time: 55 minutes

Module 1
What is the HECAT, and how can it help me?
Module 2
Building Blocks of the HECAT: The Characteristics of Effective Curricula
Module 3
Building Blocks of the HECAT: The National Health Education Standards
Module 4
A Walk through the HECAT
Module 5
Using Topic-Based Modules to Review Curricula
Module 6
What Now? The HECAT Review Process and Use of Results