Whether you are building support for a new program or service or working to sustain an existing program or service, it's important to build and maintain relationships with key stakeholders, as well as use effective messages and delivery strategies to mobilize diverse audiences to promote adolescent health.
Listed below are all relevant Healthy Teen Network public policy and advocacy resources.
Looking for more help? Let us know what you need to build support for your programs and services.
Sex Ed for All Month: Call to Action
May 4, 2020
This preamble and call to action were developed by partners at Advocates for Youth, Planned Parenthood Federation of America, Power to Decide, SIECUS: Sex Ed for Social Change, and URGE as part of the larger Sex Ed For All Month coalition. This May, sexual and reproductive health, rights, and justice partners will once again observe…
Read more
Young Parents Logic Model, Revised (Coming Soon)
February 20, 2020
Healthy Teen Network is currently working to revise the original Resource Kit for Working with Young Families, developed in 2008. The revised logic model will be available soon. In the meantime, we have a sample of the final resource, that we shared at the 2019 Healthy Teen Network conference. Soon to come, resources will include…
Read more
Public Policy Recommendation: Assist Youth Who Are Pregnant and Parenting
February 13, 2020
Topic Supports for Youth who are Pregnant and Parenting Subjects Public Health, Human Services, Secondary Education, Higher Education Recommendation Reauthorize the Pregnancy Assistance Fund program Congressional Action Request U.S. Senators: Co-sponsor the Pregnancy Assistance Fund Reauthorization Act (S. 2296). Urge leaders of the Health, Education, Labor, and Pensions Committee to reauthorize PAF along with…
Read more
Public Policy Recommendation: Increase Adolescent Health through School-Based Approaches
The Division of Adolescent and School Health (DASH) within the U.S. Centers for Disease Control and Prevention (CDC) collaborates with state, territorial, tribal, and local education agencies to monitor youth health behavior, implement HIV and STI prevention programs, and provide expert guidance to schools on quality health education, school-based and school-linked health services, and safe and supportive school environments.
Congress appropriated $33.1 million to CDC DASH in FY 2020. Funding at this level allows CDC DASH to reach about two million students annually through its school health program as well as conduct important public health research and surveillance work. The President's FY 2021 budget request for CDC suggests (but is not explicit on) level funding for DASH.
Congress should increase the appropriation for CDC DASH to at least $100 million in FY 2021. Funding at this level would enable DASH to add many more local education agencies to its effective school health program, thereby improving health of most of the nation's middle school and high school students.
Read more
Happy New Legislative Year!
January 23, 2020
The new year provides an occasion for Healthy Teen Network to update our members and supporters on the status of (y)our federal public policy priorities. January 2020 brings us into the second year of a two-year legislative session of the 116th Congress. Before recessing in late December 2019, Congress passed and the President signed into…
Read more
Take Action: Protect the TPP Program & Title X
September 9, 2019
We need your help to protect the Teen Pregnancy Prevention (TPP) Program and Title X! Congress has returned to D.C. with a full agenda, including the need to pass appropriations bills before FY 2019 ends on September 30th. To review, in June the House passed a bill that includes FY 2020 funding for the TPP…
Read more
Take Action: Pregnancy Assistance Fund Reauthorization
July 23, 2019
Healthy Teen Network and Power to Decide are collaborating to ensure reauthorization of and continued appropriations to the Pregnancy Assistance Fund (PAF). PAF is a competitive grant program that funds States and Tribal entities so they can provide a seamless network of support services to students who are pregnant and parenting and/or pregnant women who…
Read more
#SRAisAbstinenceOnly: New Name, Same Shame
June 13, 2019
We've joined with Advocates for Youth, Answer, SIECUS,  Planned Parenthood, and many others to spread the word that abstinence-only has been repackaged under a new name, "Sexual Risk Avoidance (SRA)." But don't be fooled by their deceitful appropriation of new rights language, it's the same old shaming, inaccurate lectures. These lessons do nothing but harm…
Read more
We shouldn't even have to say this, but #stopthebans
May 21, 2019
When I started at Healthy Teen Network over 12 years ago, I learned about our organization's history, how as NOAPP (or, the National Organization on Pregnancy and Parenting), we were founded to support professionals working with young people who are pregnant or parenting. We later added the third "P" for prevention (becoming NOAPPP), yet over…
Read more
Action Alert: Pregnant Workers Fairness Act
October 31, 2018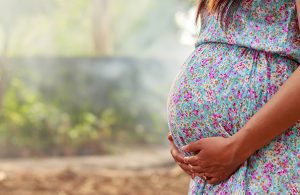 Today, we celebrate the 40th anniversary of the Pregnancy Discrimination Act. The National Partnership for Women & Families helped draft and pass the historic law, and it's as important today as it was then. The Pregnancy Discrimination Act (PDA) of 1978 made it illegal to discriminate on the basis of pregnancy, childbirth or pregnancy-related conditions. Yet…
Read more