Protect Your Rights: for youth who are pregnant and parenting
June 24, 2020
Healthy Teen Network is a partner on Map 2 Success, a project of the Baltimore City Health Department and Maryland Department of Health, funded by the Department of Health and Human Services Pregnancy Assistance Fund. We created an infographic that explains Title IX and Maryland's law regarding excused absences for pregnant and parenting students in simple language for…
Read more
Title IX: Protect Your Rights
June 23, 2020
Discrimination against pregnant and parenting students is alive and well...and could be getting worse! In February, attorney generals from 19 states and the District of Columbia sent Secretary of Education, Betsy DeVos, a letter expressing their "strong opposition" to proposed changes to Title IX. It's a juicy one, too! They make the case that the…
Read more
How to Talk About Dual Protection
March 31, 2020
Have you seen the rising rates of STIs and falling rates of pregnancy? Do you know how to respond to a young person who is resistant to using condoms? Designed for educators and clinicians, this elearning gives you the information and skills you need to address the increasing rates of STIs, whether you're working in…
Read more
Young Parents Logic Model, Revised (Coming Soon)
February 20, 2020
Healthy Teen Network is currently working to revise the original Resource Kit for Working with Young Families, developed in 2008. The revised logic model will be available soon. The Young Parents Logic Model is a tool designed to help professionals and organizations think about how to design and improve their programs and services for young people who…
Read more
Public Policy Recommendation: Assist Youth Who Are Pregnant and Parenting
February 13, 2020
Topic Supports for Youth who are Pregnant and Parenting Subjects Public Health, Human Services, Secondary Education, Higher Education Recommendation Reauthorize the Pregnancy Assistance Fund program Congressional Action Request U.S. Senators: Co-sponsor the Pregnancy Assistance Fund Reauthorization Act (S. 2296). Urge leaders of the Health, Education, Labor, and Pensions Committee to reauthorize PAF along with…
Read more
Public Policy Recommendation: Increase Adolescent Health through School-Based Approaches
The Division of Adolescent and School Health (DASH) within the U.S. Centers for Disease Control and Prevention (CDC) collaborates with state, territorial, tribal, and local education agencies to monitor youth health behavior, implement HIV and STI prevention programs, and provide expert guidance to schools on quality health education, school-based and school-linked health services, and safe and supportive school environments.
Congress appropriated $33.1 million to CDC DASH in FY 2020. Funding at this level allows CDC DASH to reach about two million students annually through its school health program as well as conduct important public health research and surveillance work. The President's FY 2021 budget request for CDC suggests (but is not explicit on) level funding for DASH.
Congress should increase the appropriation for CDC DASH to at least $100 million in FY 2021. Funding at this level would enable DASH to add many more local education agencies to its effective school health program, thereby improving health of most of the nation's middle school and high school students.
Read more
Training & Support: Evidence-Based Programs & Curricula
February 4, 2020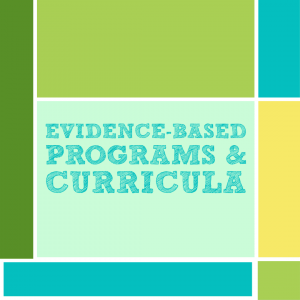 We can help you build-buy in for evidence-based programs, select the program that fits your needs, prepare your health educators to deliver the program...and everything else along the way to implement programs with quality and fidelity. Services include presentations, trainings-of-facilitators, trainings-of-trainers, curriculum assessment, strategic planning, technical assistance, and more. 17 Days Becoming a Responsible Teen…
Read more
Training and Support: Digital Studio Services
Our Digital Studio services combine human-centered design with new technologies to help you widen geographical reach, connect with your target audience, and save time and money. Looking for training or support with social media recruitment, digital focus groups, internet advertising, app development, data visualization, and more? We've got you covered! Ignite recruitment with social media…
Read more
Presentation: Sexual Health Education for Youth Involved in Systems of Care: What Works?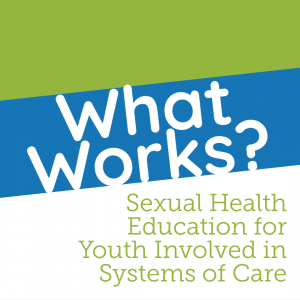 What does it take to provide high-quality sexual health education to youth involved in systems of care? In this interactive workshop, participants will learn how the Power Through Choices curriculum was designed to meet the needs of youth involved in systems of care. Through guided small-group work, they will explore how to overcome common challenges to…
Read more
Training-of-Trainers: Power Through Choices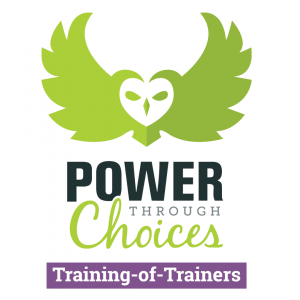 Looking for long-term sustainability? Do you have a team of trainers experienced at building the capacity of adult professionals? A Training-of-Trainers, or a TOT prepares experienced trainers to conduct a Training-of-Facilitators on Power Through Choices, where health educators are prepared to implement the curriculum with youth. TOTs are a great way to support long-term sustainability…
Read more