Characteristics of Youth-Friendly Health Care Services
Many of the barriers that youth face in accessing health services are unique to young people due to their stage in life and associated special needs, perceptions, and abilities. Youth-friendly services are services that all adolescents are able to obtain, and these services should meet adolescents' expectations and needs and improve their health. Youth-friendly services…
Read more
Fertility Awareness to Prevent Teen Pregnancy: Has Anyone in This Administration Even Met a Young Person?
Long before I came to work at Healthy Teen Network, I practiced as a Certified Nurse Midwife (CNM). My first job was in a freestanding birthing center where two CNMs offered a full scope of services to families seeking alternatives to medically focused care, including an out-of-hospital birth experience. I worked there for almost five…
Read more
How Do I Know If Our Services Are Youth-Friendly?
Offering youth-friendly services means that clinical services are provided in a way that makes it easy and comfortable for youth to seek out and receive the services they need. Key components of youth-friendly services include confidentiality and access to a full range of services. Another key aspect of youth-friendly services is that all youth are…
Read more
Privacy and Confidentiality for Adolescents Accessing Sexual and Reproductive Health Care
Boost your knowledge on the basics of maintaining privacy and confidentiality for adolescents accessing sexual and reproductive health care. Learn as you follow the story of Kendall, a 16-year-old who visits her school-based health center. Members Only: Access this interactive elearning module, Privacy and Confidentiality, through Compass. Need a reminder on how to access members-only…
Read more
Serving Everyone: Providing Sexual and Reproductive Health Services to LGBTQ+ Youth
What can be done to ensure youth who identify as LGBTQ+ are being treated with respect and dignity by health center staff and providers while receiving sexual and reproductive health services? Tons! Review some LGBTQ+ language, meet Aliyah and Jamell, two adolescents who identify as LGBTQ+, and start action planning! Members Only: Access this interactive…
Read more
Unlocking the Secrets of Classroom Management
Explore essential classroom management techniques for the sex education classroom. You'll take a peek at a few different kinds of sex education classrooms, as well as number of challenging behaviors and some techniques to address them. Finally, you'll reflect on how we might implement these techniques in our own classrooms. Members Only: Access this interactive…
Read more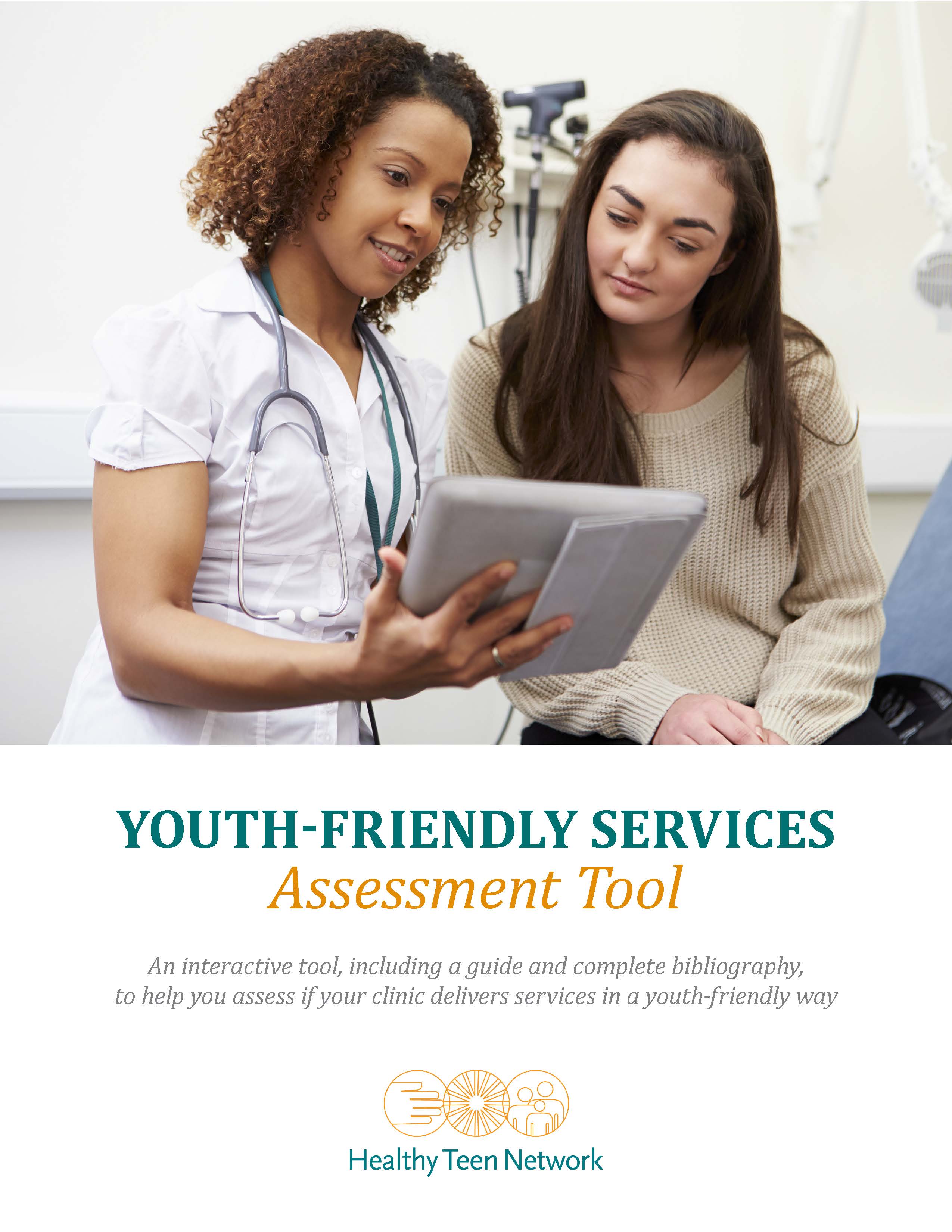 Youth-Friendly Services Assessment Tool and Guide
This resource includes an interactive tool, including a guide and complete bibliography, to help you assess if your clinic delivers services in a youth-friendly way. Offering youth-friendly services means that clinical services are provided in a way that makes it easy and comfortable for youth to seek out and receive the services they need. Key…
Read more