Date: February 18th, 2016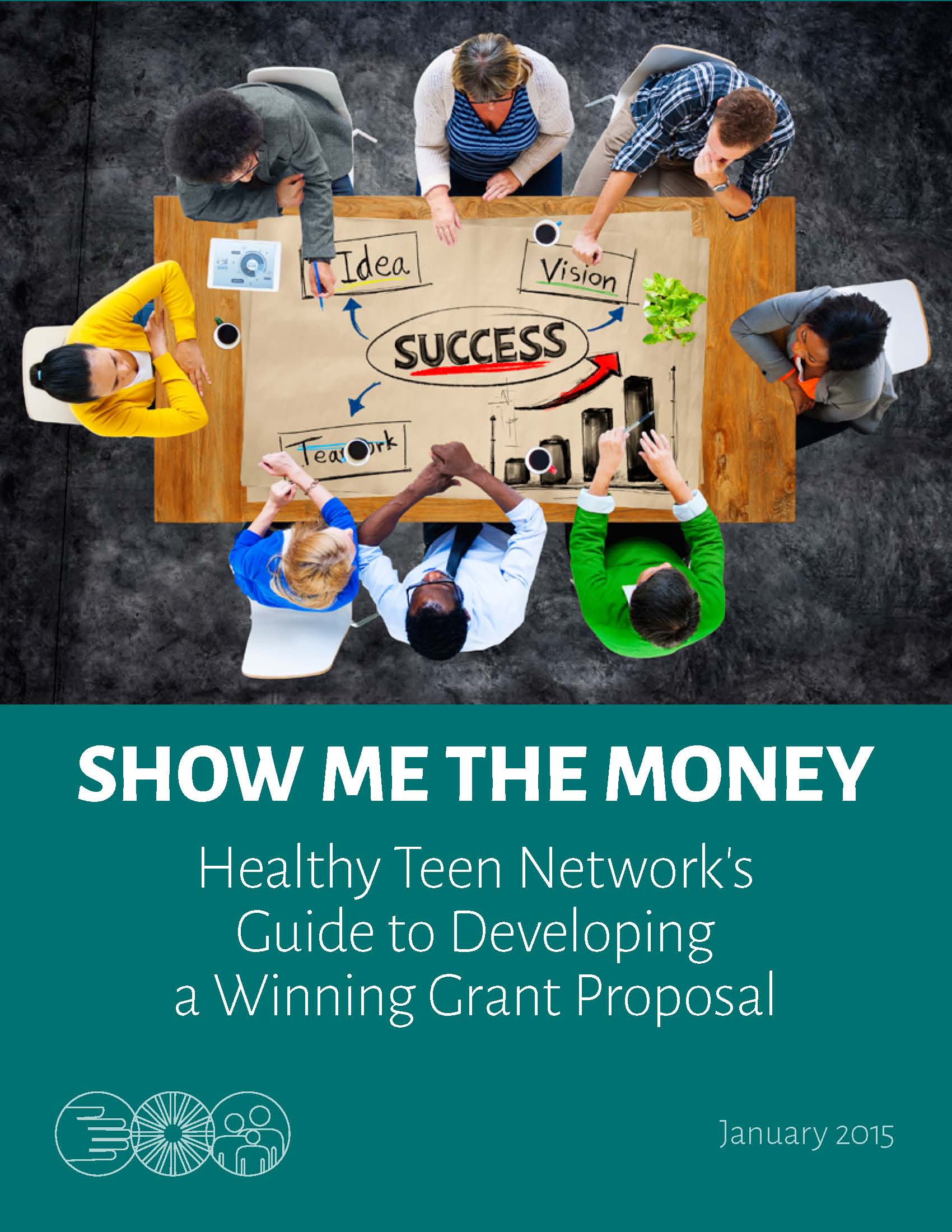 Responding to funding opportunities can be an intimidating and seemingly daunting undertaking. Last year, Healthy Teen Network released a new resource, Show Me the Money: Healthy Teen Network's Guide to Developing a Winning Grant Proposal, designed to take the mystery out of the process and save you time with customizable forms and templates.
Proposal development is more than grant writing. It is actually formal project design. The funding opportunity announcement to which your organization is responding provides opportunities for you to:
1) refresh your presentation of the programs and services you already offer;
2) propose to modify your current programs and services to improve upon them, or perhaps to build into them a component or two that you have been eager to expand; and/or
3) propose to move your organization into new subject matter, new programs and services, new populations, and/or new communities.
Some tasks to get you started in the design of your project for a funding opportunity:
Invite and convene proposal development team members to one or more project design discussions.
Request proposal development team members to read the FOA in advance of discussions.
Decide the organization's rationale for applying–that is to say is it primarily to sustain current programs and services, improve upon or expand current programs and services, or take the organization in new directions?
Questions to consider:
What is your overall rational for deciding to apply for this funding?
Have you selected a model to design your program, services, or project?
For more tasks, questions, and tips, as well a complete guide to your proposal writing, we encourage you to check out Show Me the Money. There is a free webinar recording available on our website, to accompany the guide, which is available for purchase. If you're looking for more individualized capacity-building assistance, Healthy Teen Network is available for training, TA, and other services. Fill out a service request form to start a conversation about how we can support you.

About the Author
Healthy Teen Network Senior Marketing and Communications Manager Kelly Connelly, BA, is a graphic designer, photographer, and videographer, and she is experienced at developing skills-building workshops and programs, for professionals as well as youth.