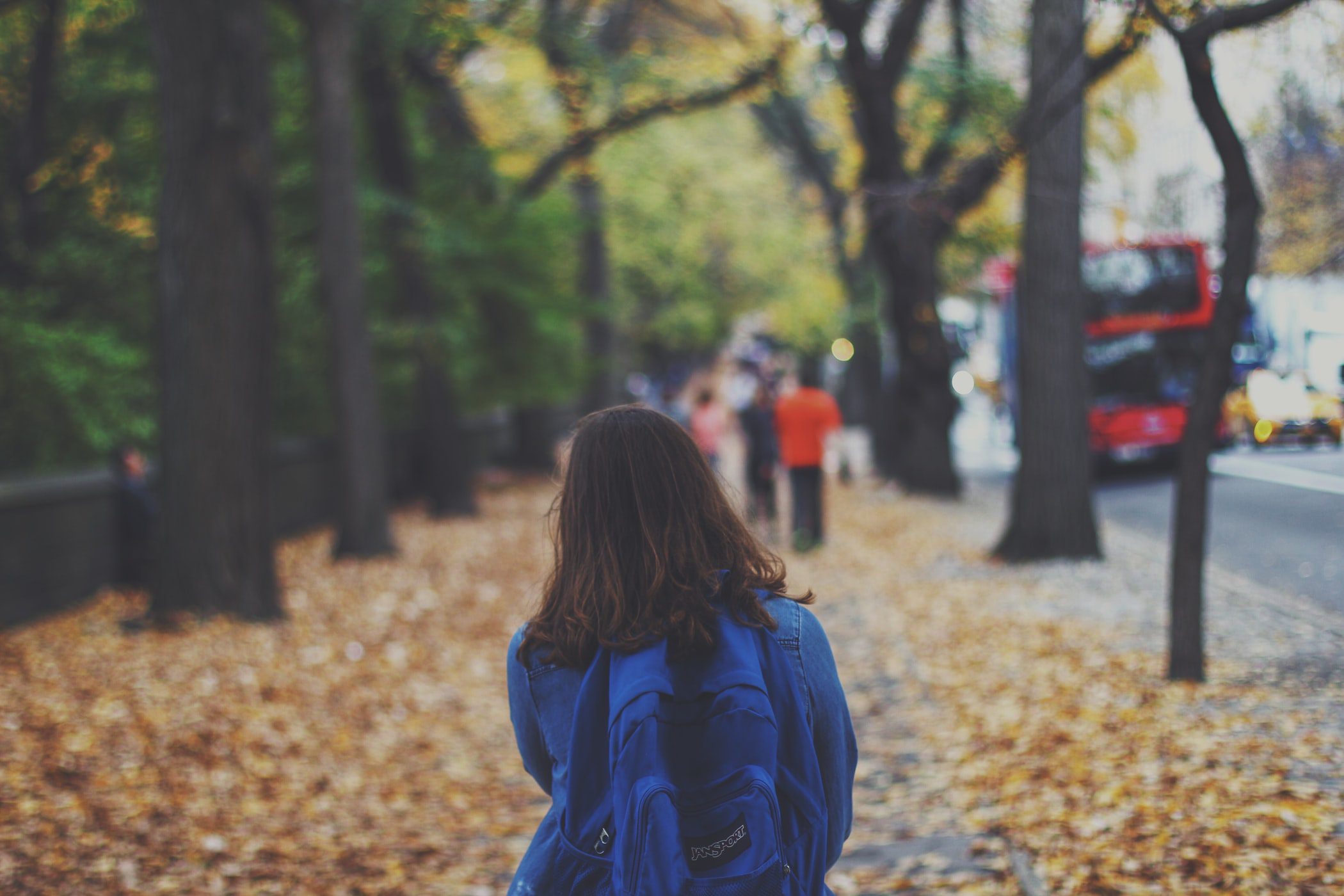 On and Off the Field: How Title IX Protects the Rights of All Young People
Anyone who works in schools, or with students in other educational settings, can benefit from learning more about Title IX protections.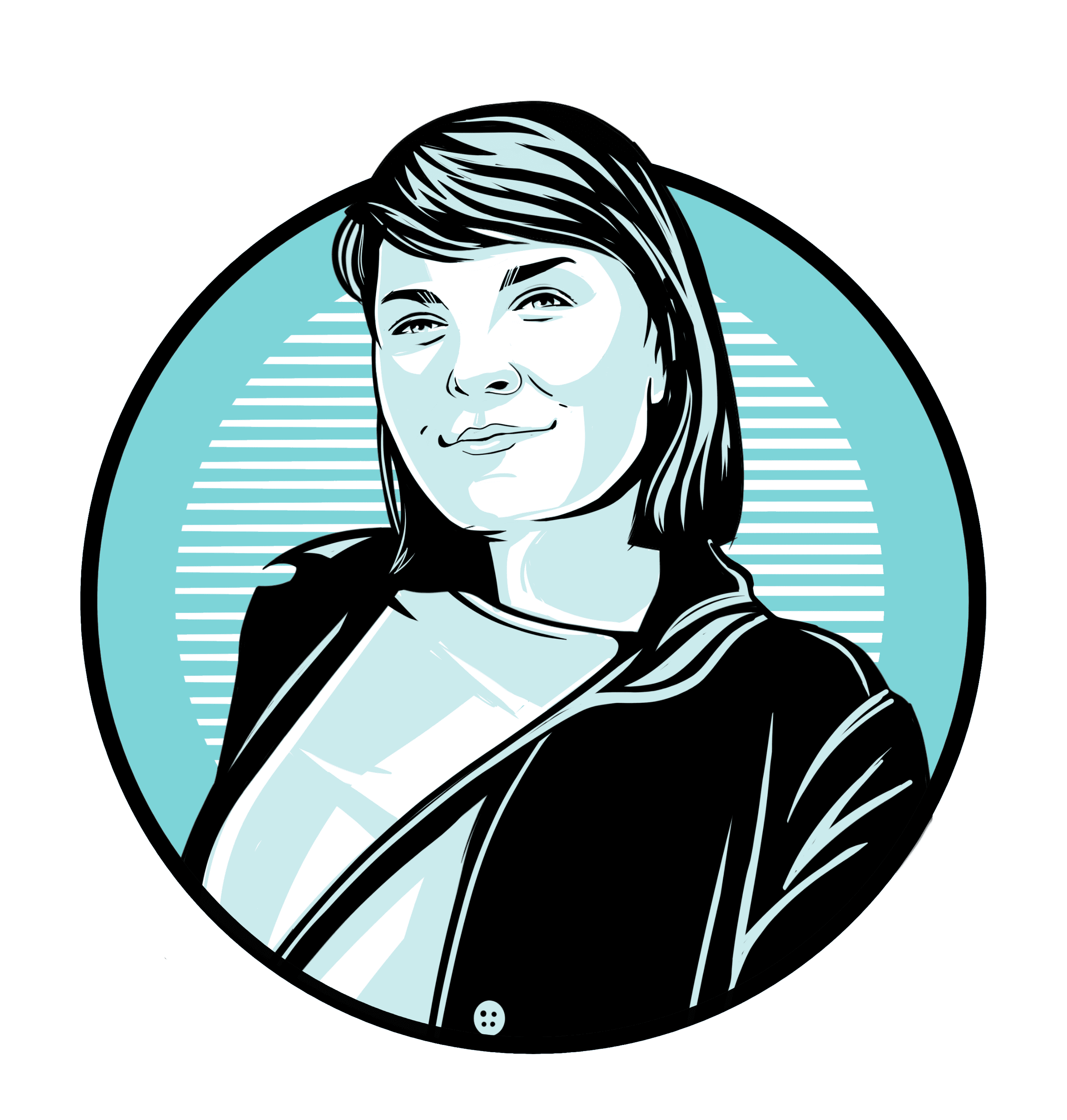 When you hear "Title IX," your mind likely goes first to sports. Indeed, today, more than 100,000 women participate in intercollegiate athletics, a four-fold increase from 1971 (pre-Title IX). What's more…thanks in large part to the protections offered under Title IX, from 1980 to 1990, pregnant students who were pushed out of school declined by 30%. Title IX protections can make it easier for young people who are pregnant or parenting to access their right to free and appropriate public education.
These are just a few examples of why Title IX is so important to ensuring educational equity. Anyone who works in schools, or with students in other educational settings, can benefit from learning more about Title IX protections, and we'd like to share some tips and information to help you feel confident in sharing information about Title IX with students and faculty. So, let's get started!
What is Title IX and why is so important in protecting the rights of young people?
Title IX of the Education Amendments of 1972 (Title IX) prohibits sex discrimination in educational institutions and programs that receive federal funding—this includes all public and charter K-12 schools, some private schools, and most colleges and universities. Title IX also helps guarantee equal opportunity and access to programs, activities, and employment at educational institutions that receive federal funds.
Students of all genders are protected under Title IX, as well as school faculty and staff. Title IX protects any person from sex-based discrimination, harassment, or violence whether they are a woman, man, or gender expansive.
On June 16, 2021, the U.S. Department of Education released a legal memo which specifies that schools violate the prohibitions against sex discrimination in Title IX when they discriminate against students based on their sexual orientation or gender identity—ensuring implementation of stronger Title IX protections for LGBTQ+ students, faculty, and staff.
But Title IX is still in play, and with it, young people have protections for their rights.  Therefore, it's crucial that we help educate young people, and anyone who works in schools, know what these rights are and how schools can protect their students.
Unfortunately, the Trump administration has weakened some of these critical protections essential for ensuring educational equity. In August of 2020, the Department of Education's new Title IX rule went into effect and dramatically rolled back protects for student survivors.
But Title IX is still in play, and with it, young people have protections for their rights.  Therefore, it's crucial that we help educate young people, and anyone who works in schools, know what these rights are and how schools can protect their students.
Failure to follow Title IX could mean that a school loses its federal funding.
How does Title IX help protect survivors of sexual violence and harassment?
Under Title IX, schools and other educational programs are legally required to respond to and remedy hostile educational environments, such as sexual harassment and assault, failure to accommodate pregnant and parenting young people, and more.
Schools must disseminate a notice of nondiscrimination, as part of Title IX guidelines. The U.S. Department of Education recommends that schools specify that sexual harassment and violence are likewise prohibited since a notice that makes it unclear may qualify as a violation of Title IX. Schools may choose how they make this information available to students, for example: including the notice in a student handbook or code of conduct in K-12 school settings and in an Annual Security Report (ASR) in higher education institutions. The notice prohibiting sex discrimination must be widely distributed and easily accessible to the school community every year.
Title IX protections are also crucial for ensuring safety for LGBTQ+ students and survivors as they experience significantly higher rates of sexual harassment and violence than their straight peers.
Gay and bisexual men are over ten times more likely to experience sexual assault than heterosexual men. In addition, 46% of bisexual women have been sexually assaulted as compared to 13% of lesbian women and 17% of heterosexual women.
Every complainant has the right to present their case. This includes the right to adequate, reliable, and impartial investigation of complaints, the right to have an equal opportunity to present witnesses and other evidence, and the right to the same appeal processes, for both parties within a time frame that is established by the school and shared with the complainant(s).
Students have the right to choose to report an incident of sexual violence to campus or local law enforcement, but a criminal investigation does not relieve their school of its duty under Title IX to respond promptly and effectively. Even if a student doesn't want to pursue an investigation with local law enforcement, thanks to Title IX, schools are still required to investigate the incident.
Schools may also have additional resources available, such as confidential services or on-campus counseling, and students can always contact the National Sexual Assault Hotline at 800.656.HOPE (4673) to be connected with a trained staff member from a sexual assault service provider in your area, or visit hotline.rainn.org/online.
How do Title IX protections work for student athletes?
Student athletes are also protected under Title IX, which is most known for equal participation in sports programs. Title IX is applied to athletics in three ways: participation, scholarships, and other benefits for student athletes.
While it does not require identical sports, Title IX does require that students of all genders have equal opportunity to participate in sports programs. Title IX requires that student-athletes receive athletics scholarship dollars proportional to their participation, in equal amounts regardless of gender.
Other important provisions include equal treatment when it comes to training facilities and times, equipment, coaching, and any other support provided to sports programs.
Since Title IX was enacted, the number of student athletes of all genders has greatly increased showing that equitable opportunity for women in sports benefitted all.
The number of college athlete men has increased from 170,384 in 1972 to 208,866 in 2001; the number of college athlete women has increased from 31,852 in 1972 to 150,916 – almost a five-fold increase. The number of high school girls playing competitive sports has increased from fewer than 300,000 before Title IX to 2.78 million in 2001, according to Title IX quick facts developed by the National Women's Law Center.
While these dramatic increases show that students' interest in sports grows with their increased opportunities to play them, there is still work to do in ensuring access to athletics in schools is equitable for all students. While women are 53% of the student body at Division I colleges, they are only 41% of the athletes, receive only 32% of recruiting dollars, and get only 36% of overall athletic operating budgets according to the National Coalition for Women and Girls in Education's publication Title IX at 40
It's also important to dispel myths about how Title IX applies to athletics. Title IX does not mandate quotas to set aside a mandated number of slots for athlete men or cut men's teams; rather, Title IX requires that schools expand opportunities and accommodations for all student athletes.
What does Title IX do to protect the rights of students who are pregnant and parenting?
Title IX of the educational amendment states people who are pregnant deserve an equal education, and schools must work to accommodate young people who are pregnant, young parents, and youth who have had abortions. It's especially important that youth who are pregnant or parenting get all the information on Title IX that they need to make decisions that make sense for them because pregnancy and parenting responsibilities may significantly increase a student's risk of dropping out of school.
When young people get the support they need from school staff and trusted adults, it can help them reach their goals and get their needs met to be able to stay in school.
It's our responsibility to be supportive, shame-free, and adaptive when working with students who are pregnant and parenting, as they deserve just as much care and support as their non-parenting peers.
Youth who are pregnant and parenting face many barriers to enrolling, attending, and succeeding in high school and college, such as discrimination, the challenge of juggling schoolwork with parenting, and a lack of access to health services and concrete supports for themselves and their children.
Title IX offers many protections to combat these challenges, such as rights to
Excused absences for medical leave and healthcare appointments,
Access the same special services provided to students with other temporary medical conditions (e.g., homebound instruction, at-home tutoring, independent study),
Reasonable adjustments necessary due to pregnancy (e.g., larger desks, frequent bathroom passes, elevator access), and
Continue participating in (and return to the same status) in classes and extracurricular activities.
To increase support for young people who are pregnant or parenting, Healthy Teen Network continues to advocate for Congress to reauthorize the PAF program. The Pregnancy Assistance Fund (PAF) program is a vital health and human services program directed to students who are pregnant and parenting and to pregnant women who have experienced sexual violence. The program expired September 30, 2019, and it was the only federal program targeted uniquely to youth who are pregnant and parenting.
Ensuring the success of students who are pregnant and parenting matters, not only for them but also for their children, who are more likely to thrive if their parents graduate.
Make sure your students who are pregnant or parenting know their rights under Title IX with these easy-to-use infographic posters and wallet cards: 
How does Title IX work for schools in rural communities who may have fewer resources?
Regardless of location or size, all schools and academic programs that receive federal funding must comply with Title IX regulations and have an established procedure for handling complaints of sex discrimination, sexual harassment, or sexual violence.
While this may be more difficult for smaller school systems that may be underfunded or understaffed, the law doesn't change. It's crucial that young people are still being taught what their rights are under Title IX and know who to contact when they need assistance or want to file a complaint.
Every school must have a Title IX Coordinator who manages complaints. The Coordinator's contact information should be publicly accessible on the school's website. If a student or staff member decides to file a complaint, the school must promptly investigate it regardless of whether it is reported to the police, though a police investigation may very briefly delay the school's investigation if the police are gathering evidence.
Want more information to share with students (and/or school faculty) on Title IX but not sure where to start?
The National Women's Law Center has produced a series of fact sheets, 40 Years and Counting: The Next Generation of Title IX. Dive deeper into how Title IX can be better utilized for students in rural and urban communities to achieve gender equity for all students by reading this article from the Marquette Sports Law Review that considers the intersection of race, gender, economic status, and community characteristics with sports participation for girls in grades K– 12.
Want to know more about what's happening with Title IX in your state?
You can view pending cases under investigation by state or type of discrimination on the U.S. Department of Education Office of Civil Rights website and download the Know Your Rights poster to include in your classroom or office, library, school hallway, or anywhere that young people would need Title IX information readily available.
Focus on Maryland
As a partner on Map 2 Success, a project of the Baltimore City Health Department and Maryland Department of Health, Healthy Teen Network has collaborated to create resources to help students who are pregnant or parenting learn more about their Title IX rights. Check out this recorded presentation to learn more about how we all are responsible for upholding Title IX and Maryland law.
If you want to learn more about your Title IX rights, or if you believe that your school is violating federal law, you may contact the U.S. Department of Education, Office for Civil Rights, at 800-421-3481 or on their website. You can also fill out an online complaint form.
Mariah brings an artistic lens to nonprofit communications in her role as Digital Content Creator. With the bulk of her experience working in social services and at affordable housing organizations—she has a passion for diving deeper into (and helping bridge the gap between) health care and housing. In her free time, Mariah can be found tending to her growing jungle of houseplants, making collage and textile art, reading Mary Oliver poems in nature, and experimenting with new vegetarian recipes. Read more about Mariah.