Full-Day Pre-Conference Institutes
Half-Day Pre-Conference Institutes
BIPOC Caucus with Dr. Tracie Gilbert
Morning Coffee
in the Dreamers' Bazaar
Break
in the Dreamers' Bazaar
Break in the Dreamers' Bazaar
Dare to Dream Awards Lunch
Break in the Dreamers' Bazaar
Break in the Dreamers' Bazaar
Morning Coffee
in the Dreamers' Bazaar
Break in the Dreamers' Bazaar
Break in the Dreamers' Bazaar
Break in the Dreamers' Bazaar
Full-Day Pre-Conference Institutes
Half-Day Pre-Conference Institutes
Dreamers' Bazaar (Exhibit Hall) Open
Welcome back, friends (Networking Event)
BIPOC Caucus with Dr. Tracie Gilbert
Morning Coffee

in the Dreamers' Bazaar
Dreamers' Bazaar (Exhibit Hall) Open
Break

in the Dreamers' Bazaar
Break

in the Dreamers' Bazaar
Dare to Dream Awards Lunch
Break

in the Dreamers' Bazaar
Break

in the Dreamers' Bazaar
Dreamers' Bazaar (Exhibit Hall) Open
Morning Coffee

in the Dreamers' Bazaar
Break

in the Dreamers' Bazaar
Break

in the Dreamers' Bazaar
Break

in the Dreamers' Bazaar
Moment of Reckoning: Contending with the Truth of Who We Are

V

s. Who We Need to Become for the Future of Sex Ed
Opening Keynote: Monday, Oct 17, 4:00 – 5:00 PM ET
If the last two years have reminded us of anything, it has been that sexual freedom in the U.S.—including how we facilitate its access for young people—is under siege. This is not new for those who've been historically and systemically marginalized.
How do we reconcile grassroots progress made by impacted communities with the delayed efforts of those who have underestimated their own vulnerability? How do we get those on board who now must do their part to catch up to the fight?
Though it will not contain all the answers, this session represents a clarification of the work (and opportunity!) that lies ahead of us all, infusing us with vigor to "put up or shut up" for the dreams and visions we say we want.  
About Tracie
Tracie Q. Gilbert, PhD (she/her) is an educator, writer, and researcher who uses her work to pursue sexual wellness for Black people, and racial justice in sex ed spaces. Using lectures, interactive workshops, conversation series, and other projects, Dr. Gilbert works to help all of us unpack the mental, historical, and cultural barriers that keep us from having productive conversations about sex and sexuality.
As of 2022, Dr. Gilbert has officially reached her 25th year of experience serving urban youth, young adults, and their advocates. During that same time period, she received her Master of Science in Education at the University of Pennsylvania, and her doctorate from the Center for Human Sexuality Studies at Widener University, where she now teaches as an Assistant Professor. In November of last year, Dr. Gilbert released her first book entitled Black & Sexy: A Framework of Racialized Sexuality. This inaugural work is a deep dive into the intersections of race and sexuality as experienced among African Americans in the 21st Century.
Dr. Gilbert has consulted with nearly a dozen different organizations over her career including Fact Forward, Vermont Network Against Domestic and Sexual Violence, Christiana Healthcare Systems, Evoluer House, the Innovative Learning Institute, and the Center for Sex Education. Her voice and perspectives can be found most often on her podcast, The Sex Ed of Blackfolk w./ Dr. G., airing on all major platforms.
What's It Going to Take: S

eismic

Shifts in

Un

–

Defining

Manhood
Opening Session: Tuesday, Oct 18, 9:00 – 10:30 AM ET
Look around. Count how many men you're working with in your program and on your team. Do you see diverse gender representation? How do we get men involved in the field of adolescent sexual and reproductive health and how do we get young men to attend our programs?
Well, it's on all of us to make them feel welcome, give them the courage to be vulnerable, and let them know that we don't expect them to know everything about sexuality. It's going to take a seismic culture shift to expand our definition of masculinity and show healthy examples of manhood. Hear from Gary Barker from Equimundo (formerly Promundo) about what he found in his research and what we can do to usher in a new era. 
About Gary
Gary Barker, PhD, is a leading global voice in engaging men and boys in advancing gender equality and positive masculinities. He is the CEO and founder of Equimundo (formerly Promundo-US), which has worked for 20 years in more than 40 countries.
Beginning in low–income areas of Rio de Janeiro, Brazil, Promundo's approaches have been incorporated into ministries of health and education around the world. Gary created and leads the International Men and Gender Equality Survey (IMAGES), the largest ever survey of men's attitudes and behaviors related to violence, fatherhood, and gender equality.
In 2017, he was named by Apolitical as one of the 20 most influential people in gender policy around the world. He is an Ashoka Fellow and received the Voices of Solidarity Award from Vital Voices for his work to engage men for gender equality. Gary holds a PhD. in Developmental Psychology. 
Being the lifeguards for young people's sexual freedom and rights amidst a riptide of regressive policies
Closing Panel Session: Wednesday, Oct 19, 2:45 – 4:00 PM ET
We've all seen regressive and discriminatory policies flooding legislatures across the country in an attempt to limit reproductive and sexual liberties. We also saw young people stage walkouts and people everywhere demanding their rights.
In Florida, a passionate group of academics and medical professionals came together to form the statewide collaborative, the Florida Healthy Youth Alliance, to champion the sexual and reproductive health and rights of adolescents across the state. Join Elissa Barr, PhD, from the University of North Florida along with a panel, including young people, to learn what we can all do to find allies then organize and advocate for comprehensive sex ed and so much more in our states. 
About Elissa
Elissa Barr is a Professor of Public Health. Her research addresses improving access to evidence-based sexual health programs and reproductive health services through advocacy and policy change.  
Dr. Barr works with the Florida Department of Education on various projects including research to advance reproductive health services and sexuality education and advocacy to improve policy at the county and state levels.  She has served as lead developer of several online professional development courses, delivered over 50 onsite professional development trainings across the country, and led multiple task forces to improve adolescent health.  
She currently works on a CDC-funded project with Duval County schools as a research coordinator. This work has resulted in eight Teen Health Clinics at local high schools offering STD/HIV testing & treatment, pregnancy testing, and health education, the implementation of evidence-based programs in all Duval County middle and high schools, and the collection and dissemination of county-level YRBS data.   
Pre-Conference Institutes
Dare to Dream of the Erotic: A Sexuality Attitudes Reassessment for Professionals
Session times: Thursday, Oct 13, 1:00 – 5:00 PM ET (Virtual), Sunday, Oct 16, 1:00 – 5:00 PM ET, and Monday, Oct 17, 8:30 AM – 3: 30 PM ET (In-person)
Cost: $600
Participating in this Pre-Conference Institute session is an invitation to engage in a highly-structured, intellectually challenging, and emotionally brave group experience designed to create a space for participants to consider their own feelings, attitudes, values, and beliefs about sex and sexuality and how their cultural lens influences each of these.
During this unique learning experience, we will view and discuss explicit (and non-explicit) videos and images, participate in group and individual activities, and experience short lectures. The process will be moderated with professionals who work with children, youth, and young adults in mind. Join us for four hours online and ten hours in person immediately before the Healthy Teen Network Conference to expand your own worldview around sexuality.
Attendees must attend all three sessions of the Pre-Conference Institute.
This program is pending approval of the American Association of Sexuality Educators, Counselors and Therapists (AASECT) for 14 AASECT CE Credits. These CE Credits may be applied toward AASECT certification and renewal of certification. Completion of this program does not ensure or guarantee AASECT certification.
About Tanya
Tanya Bass, PhD, MS, MEd, CHES®, CSE (she/her/hers) is the "Foundress" of the North Carolina Sexual Health Conference (NCSEXCON). NCSEXCON a conference that provides opportunities for agencies and individuals to share information, strategies, and best practices around sexual health across the lifespan. Dr. Bass is an award-winning sexuality educator and subject matter expert in reproductive health and health equity. Dr. Bass is an alumna of North Carolina Central University's (NCCU) Department of Public Health Education, where she has served as an adjunct instructor for several years and is currently the lead instructor for Human Sexuality. She completed her PhD in Education at Widener University in the Center for Human Sexuality Studies.
Dr. Bass remains committed to seeking professional development and is a member of the NC Society for Public Health Educators, the Women of Color Sexual Health Network (WoCSHN), the Association of Black Sexologists and Clinicians (ABSC), and the American Association of Sexuality Educators, Counselors, and Therapists (AASECT). She is a Certified Health Education Specialist (CHES) and an AASECT Certified Sexuality Educator (CSE). Tanya is a current member of the editorial board for the American Journal of Sexuality Education.
About Karen
Dr. Karen Rayne has worked in education for the past two decades with a specialty in comprehensive sexuality education across the lifespan. She is the Founder and Executive Director of UN|HUSHED, where she writes and edits books and lifespan comprehensive sexuality curricula, trains sexuality educators, and builds collaborative coalitions. She is also an Assistant Professor of Instruction at The University of Texas. Karen has worked with local, national, and international organizations. Her recent books and curricula include TRANS+: Love, Sex, Romance, and Being You, An Introduction to Sexuality Education: A Handbook for Child Welfare Providers, and UN|HUSHED: The Elementary School Curriculum.
Human-Centered & Technology-Enabled: Sex Education for the Modern Era
Full-Day Pre-Conference: Monday, Oct 17, 8:30 AM – 3:30 PM ET
Cost: $199
Are you looking for ways to engage youth in your sex education programming? Does your programming need a modern, technology-based revamping? Are you curious to learn more about human-centered design?
If you answered yes to any of these questions, then this is the perfect session for you! Come and build upon your skills as a sexual health educator and practitioner by diving into the world of technology-based sex education.
Using the Real Talk mobile app as a case study, we will provide a crash course in human-centered design and demonstrate how these strategies can improve your sexual health programming.
Through a hands-on approach, you will also learn about existing sexual health tech tools and how to assess which tool(s) may be a good fit for your current work. By the end of the session, you will have new skills and tools for providing modern, youth-centered, inclusive sex education.
About Cristina
Cristina Leos, PhD, MSPH, is a behavioral scientist leveraging technology innovation to improve adolescent health. With degrees from Stanford University and the University of North Carolina at Chapel Hill, she has spent a decade investigating behavioral and technological interventions to improve health. Her academic research focuses on adolescent development and identifying structural and interpersonal drivers of health inequities. She also applies her design thinking skills to train and inspire students, researchers, educators, activists, and public health professionals to design more effective and inclusive tools to support health and well-being. Cristina's work has been generously recognized by organizations including Forbes, Smithsonian Magazine, and the American Public Health Association. Cristina is Co-Founder and CEO of the Real Talk mobile app.
About Marisa
Marisa V. Cervantes, MA, (she/her/ella) is a trained qualitative sociologist whose research interests center Latinx youth and young adult development and well-being. Her degrees from Loyola Marymount University and Washington State University have prepared her with a social justice orientation to approaching research. She brings her academic training and scholarly expertise to the field of mobile app intervention, where she works as the project manager for the rigorous evaluation of the Real Talk app.
Time's Up:

Why Building Safer Communities for LGBTQ+ Youth Can't Wait
Half-Day Pre-Conference: Monday, Oct 17, 12:30 – 3:30 PM ET
Cost: $89
Imagine learning a policy was passed in your state that you have heard will restrict your rights…again. You scroll through Twitter, and you see a lot of politicians shaking hands, proud of what they "accomplished." Once again, you feel like your identity has been used as some kind of political tool. And once again, the Twitter doom-scroll has you feeling scared, angry, devalued, numb, and disconnected from your body.   
Too often, sex education classrooms, institutional practices, and federal and state policies leave out (and often intentionally exclude) LGBTQ+ youth. The discrimination, dehumanization, and discrediting of LGBTQ+ young people comes with a devastating cost: LGBTQ+ youth report significant disparities in trauma events and suicide risk compared to their straight and cisgender peers.  
All youth, regardless of their gender or sexual identity, deserve to live in communities in which they feel seen, supported, valued, and celebrated. So, how do we create this reality? Homophobia and transphobia have permeated every level of our communities, so this work must happen on every level of our communities.
In this collaborative session, The Trevor Project's Director of Advocacy and Government Affairs, Preston Mitchum (he/him), will shine a light on the current state of sex education offered to youth, the policies that can better protect LGBTQ+ youth, and actionable steps to create inclusive environments for all young people. Using original research from The Trevor Project, he will examine the unique risk factors for LGBTQ+ youth and share protective factors communities can implement—or bolster—today. If you are ready to envision a world where LGBTQ+ can thrive, this pre-conference is for you!
About Preston
Preston Mitchum (he/him) is the Director of Advocacy and Government Affairs with The Trevor Project. He is a Black queer attorney, advocate, and activist with a focus on the power of Black people, young people, and queer, trans, and nonbinary people. With a decade of legal and policy experience, he is excited to join The Trevor Project's lifesaving advocacy and government affairs team.
Prior to Trevor, Preston served as the Director of Policy at URGE: Unite for Reproductive & Gender Equity. While there, he shaped state and federal strategies on reproductive health, rights, and justice in the South and Midwest. He led reports on young people and voting and inclusive sexuality education for young people. Previously, he has worked at Advocates for Youth, the Center for Health and Gender Equity, Center for American Progress, and the National Coalition for LGBTQ Health. In addition, Preston has been an Adjunct Professor of Law at Georgetown University Law Center teaching LGBTQ Health Law & Policy and at American University Washington College of Law teaching Sexuality, Gender Identity, & the Law.
Preston deeply believes in policy and community organizing. He currently serves on the Board of Directors for SPARK Reproductive Justice Now! and the National Women's Health Network's Policy Advisory Council. He is also the President of Alpha Phi Alpha Fraternity, Inc. Omicron Eta Lambda Chapter. Most recently, Preston served as the Co-Chair of Collective Action for Safe Spaces' Board of Directors and the National Bar Association Young Lawyers Division's Social Justice Committee. In the summer of 2021, Preston helped lead a 10-week protest against Nellie's Sports Bar, a popular bar in the nation's capital, after a video revealed a security guard dragging a Black woman down the stairs by her hair.
Preston has been featured in The Washington Post, BET, MTV, The Root, The Grio, The Atlantic, Buzzfeed, CNN, Fox News, MSNBC, The Guardian, and others. He has earned many accolades including being named a Rockwood Fellow for Leaders in Reproductive Health, Rights, and Justice, and was voted DC LGBTQ's "Most Committed Activist" by the Washington Blade in 2021. He was named one of the 2020 Best LGBTQ Lawyers Under 40 by the LGBTQ Bar Association. Preston was the first openly LGBTQ Chair of the Washington Bar Association Young Lawyers Division.
He holds a LLM in Law and Government from American University Washington College of Law, a Juris Doctorate, cum laude, from North Carolina Central University School of Law, and a Bachelor of Arts, cum laude, in Political Science from Kent State University. Preston resides in Washington, DC, where he actively pushes for safe spaces for Black LGBTQ residents.
Turning the WHAT into WONK: Advancing Reproductive Health Policy in Your Community
Half-Day Pre-Conference: Monday, Oct 17, 12:30 – 3:30 PM ET
Cost: $89
The legislative cycles have become so extremely polarized that it's often hard to understand what's going on. Every day, a shiny new object catches our attention and distracts us from seeing the bigger picture.
Policy and advocacy don't have to be scary. In fact, with a basic understanding, policy and advocacy can be exciting but also necessary to achieve the reproductive health care we all want for ourselves and our young people.
This pre-conference session will demystify advocacy by sharing insights into what everyday folks do to advocate for sex ed and healthcare services in your community. Attendees will leave with skills to craft messages that are both effective and resonate with any political audience. Think you're not ready to call yourself a policy wonk…think again!
About Jennifer
Jennifer Driver is a reproductive health, rights, and justice policy and advocacy leader with nearly 15 years in the field. Jennifer leads the Reproductive Rights team at the State Innovation Exchange (SiX), which houses the Reproductive Freedom Leadership Council, the nation's only cohort of nearly 500 state legislators advancing reproductive health, rights, and justice.
Prior to joining SiX, Jennifer served as the Vice President of Policy and Strategic Partnerships with SIECUS, where she provided leadership to drive the organization's federal and state policy and advocacy efforts. Additionally, Jennifer worked for Welcoming America where she focused on immigration, racism, education, health, and policy. Her previous experience also includes working for Power to Decide and GCAPP.
A trainer and spokesperson, Jennifer has been featured and quoted in national media, including The Washington Post, Vogue, The New York Times, Rewire, The Hill, CNN, The Harvard Political Review, MSNBC, and Politico. She was also recognized in 2019 as one of 50 impactful creators, artists, and activists by B*TCH Media.
About Rachel
Rachel Fey is the Vice President of Policy and Strategic Partnerships, where she is responsible for Power to Decide's non-partisan federal and state public policy program, as well as forging strategic partnerships with a range of public and private sector organizations. Rachel leads the Public Policy team and manages the organization's engagement with Congress, the Administration, and state and local partners to advance policies that ensure all people have the power to decide if, when, and under what circumstances to get pregnant and have a child.
Prior to Power to Decide, Rachel worked on family planning provisions of the Affordable Care Act, the Title X Family Planning Program, and Medicaid while at The National Family Planning and Reproductive Health Association (NFPRHA). Her additional experience includes time at NARAL Pro-Choice America, the Association of Reproductive Health Professionals (ARHP), and the Johns Hopkins Bloomberg School of Public Health, Center for Communication Programs.
Recognized in 2013 as an Up and Coming Practitioner by the Professional Women in Advocacy Excellence in Advocacy Awards, Rachel is regularly cited in the media including AP, The Hill, Axios, Roll Call, The Lily, Marie Claire, Cosmopolitan, and more.
She holds a BA in International Studies from the Johns Hopkins University.
The "Must-Attend" Conference
Each year, the Healthy Teen Network Conference is the go-to network for connecting youth-supporting professionals with the opportunities, training, and tools they need to empower the next generation to lead healthy and fulfilling lives. Our vast membership network of more than 5,600 affiliates is made up of diverse adolescent sexual and reproductive health professionals. 
At Healthy Teen Network, we know youth-supporting professionals do their best when they're connected to great opportunities and resources—and with others working in sexual and reproductive health. And when they are well-supported, we see more positive outcomes for the youth they serve.
As a conference sponsor, you can join us in doing this important work.
What exhibitors have said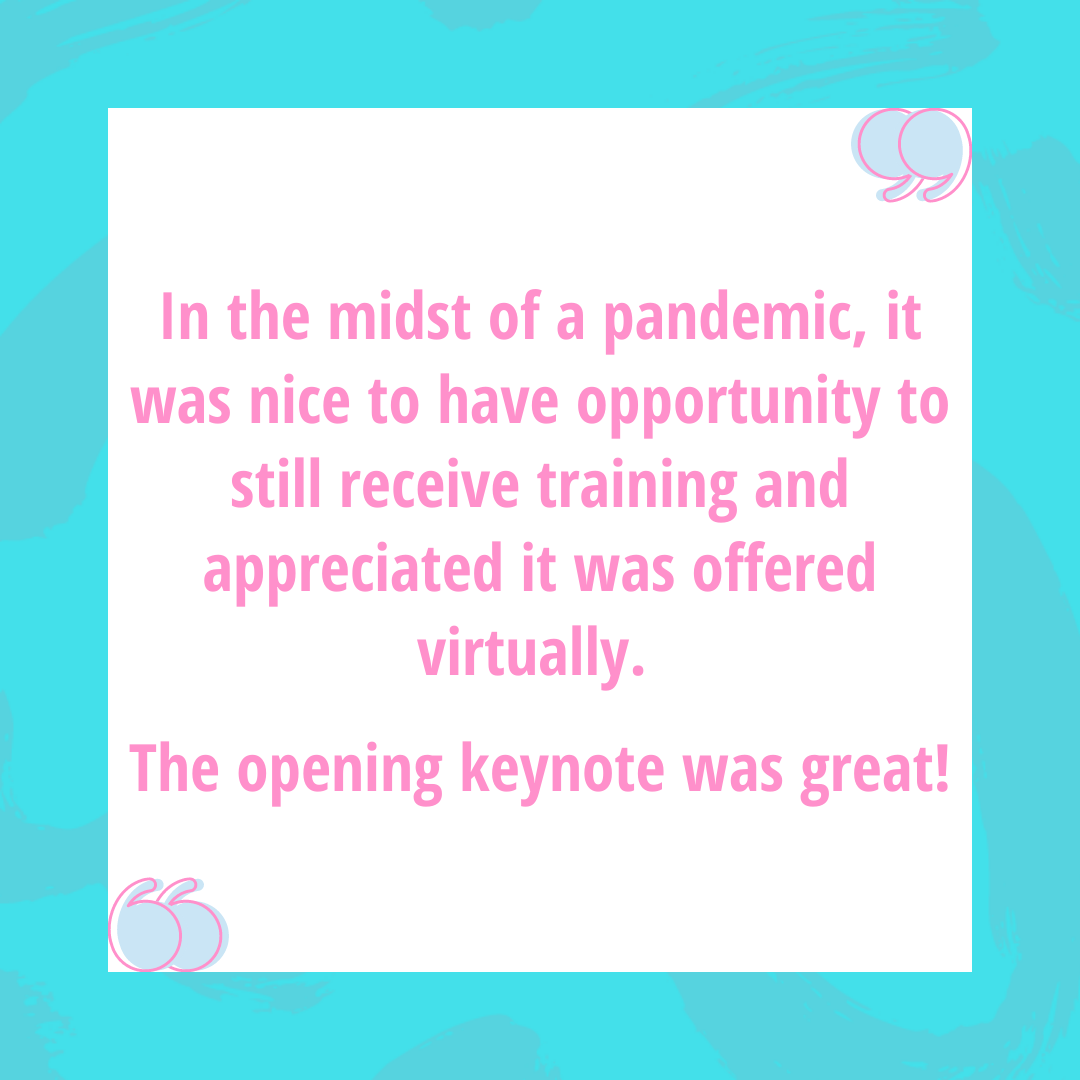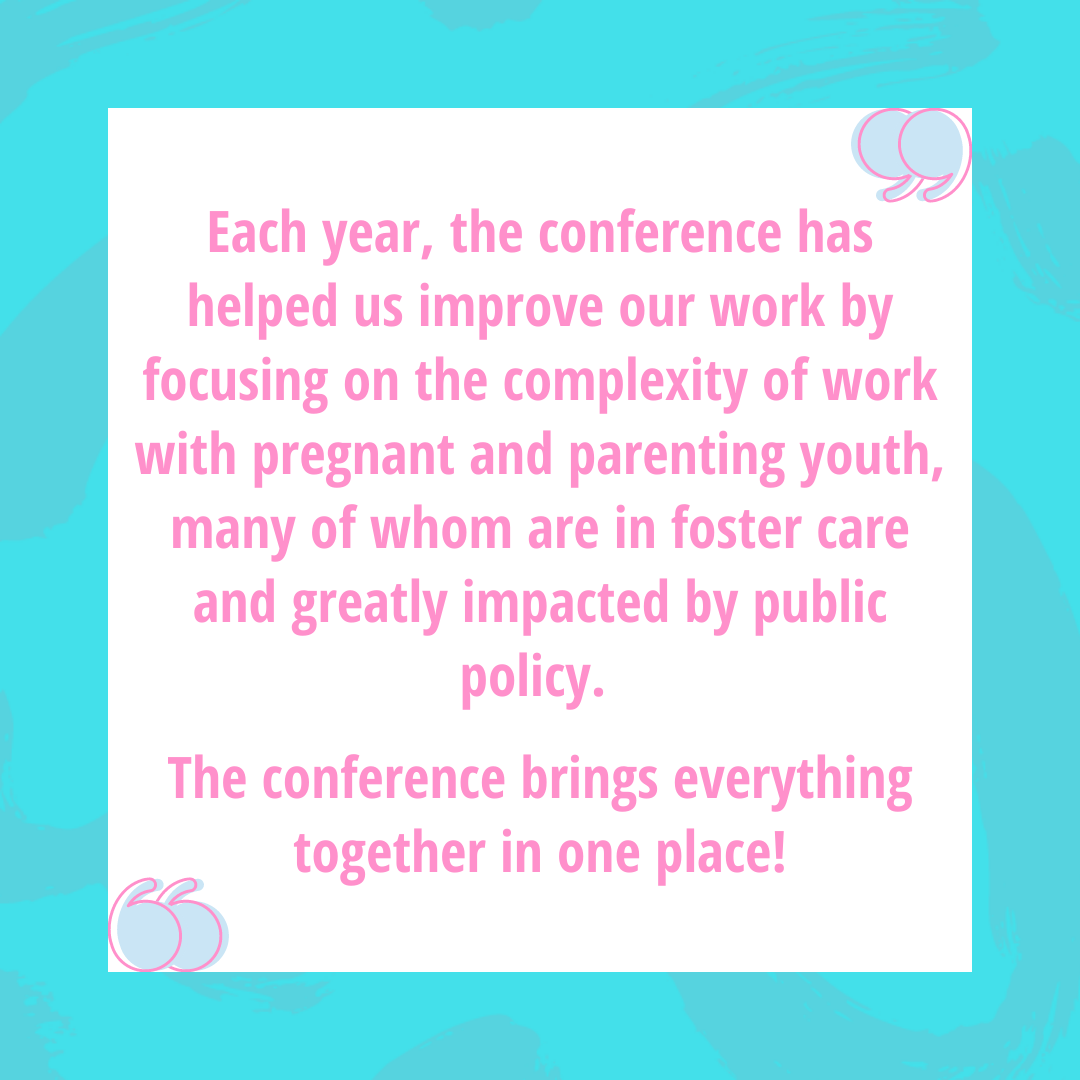 Sponsorship is win-win for everyone. You get exposure to conference attendees; they get the capacity-building sessions and networking opportunities they need to provide the very best sexual health education and services.
Looking to make a big impact with direct support for our attendees? Consider paying it forward and helping youth-supporting professionals attend #HealthyTeen22. Want to help us cultivate healing for our attendees? Customize this sponsorship by providing a meditation or yoga session or hand out wellness gift bags to attendees, the possibilities are endless!
Grab the spotlight with these exhibiting and advertising sponsorship opportunities. Attend the conference and showcase your services and resources by hosting an exhibit table, with our all access pass. Can't make it to Miami? Send us your content and we'll share it out on our social media platforms.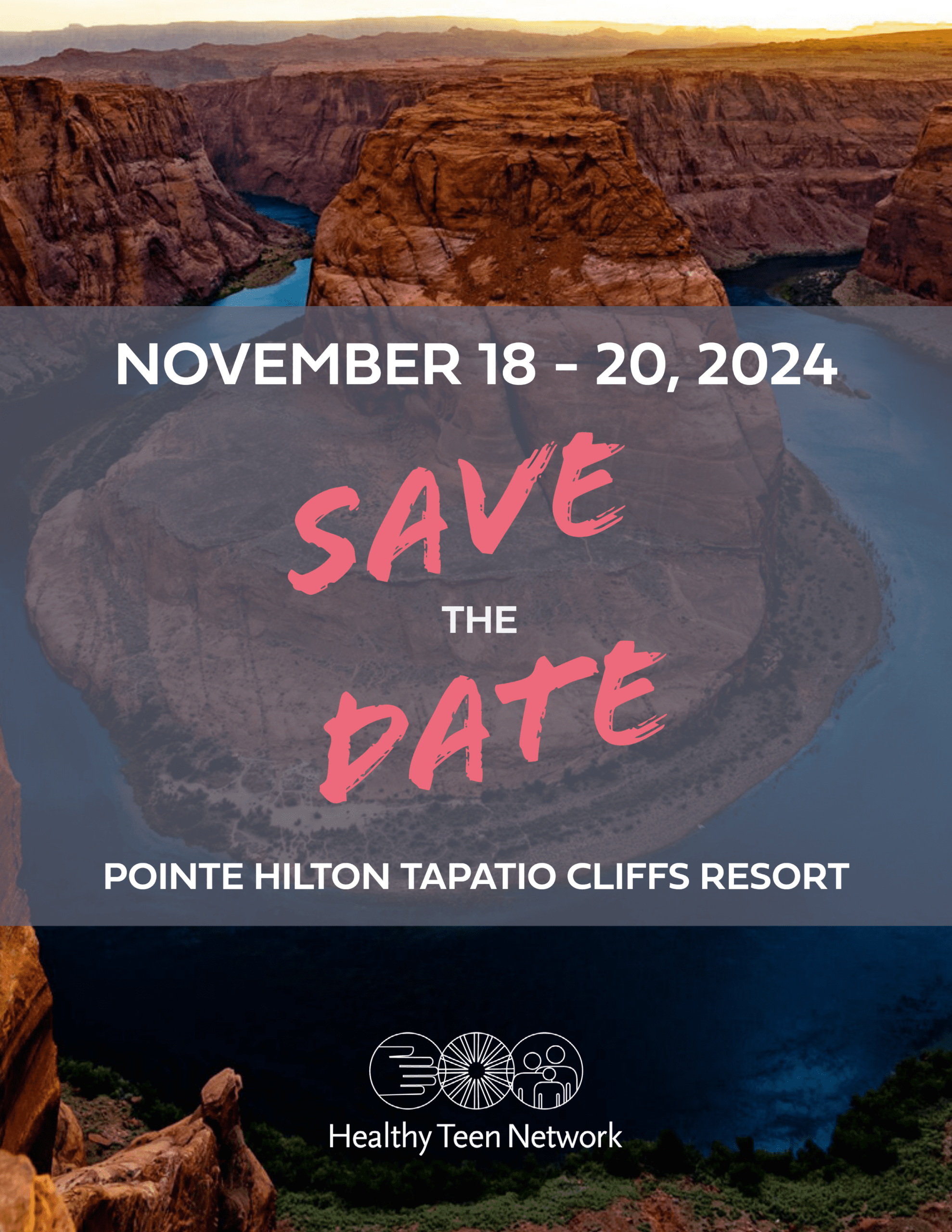 Thank you to our #HealthyTeen22 sponsors
Disclaimer: Inclusion or identification of organizations, individuals, information, content, and materials does not constitute a recommendation or endorsement.
Discover the magic of the Network.