October 17-19, 2022
#HealthyTeen22
Dare to Dream of a New Era
In just two years' time, the world was made anew. We reinvented the ways we live, the ways we love, the ways we learn, and the ways we work.
As we enter this new time for humanity, let's come together to make sure the best parts of these new ways are here to stay. Let's chart new bounds for ourselves and our work. Let's recommit to the pursuit of a just, more perfect world for everyone, where young people have the freedom to become who they want to be.
At #HealthyTeen22, we'll cultivate healing—inwardly and outwardly. We'll reflect on this young decade's renewed calls for racial justice and remarkable technological growth. And we'll share how embracing flexibility and ambiguity liberated us to try new things.
We'll do all this not because this is easy, but because this is our charge. Freed from the can'ts and won'ts of yesterday, we dare to dream of a new era.
Welcome back, friends. And welcome to Miami.
It's Time to Step Into the Spotlight
We want to celebrate you and all of the great work you are doing! We know you're out there, every day, providing honest, affirming care and education, and empowering the next generation to lead healthy and fulfilling lives.
So tell us about it!
Each year, Healthy Teen Network recognizes individuals and organizations for their achievements in adolescent sexual and reproductive health.
We are now accepting nominations for the #HealthyTeen22 Awards.
And please don't be shy! You can nominate someone you know, but you can also nominate yourself!
Registration will open sometime in May or June but we wanted to put the rates out there so you have time to include us in your professional development budget!
Full Day Pre-Conference
October 17
Early Bird: $199

Regular: $249
Half Day Pre-Conference
October 17
Early Bird: $89

Regular: $139
General Attendee
October 17-19
Early Bird: $699

Regular: $869
Student Attendee*
October 17-19
Early Bird: $389

Regular: $539
One-Day General Attendee
October 17 & 18 or October 19
Early Bird: $459

Regular: $629
One-Day Student Attendee*
October 17 & 18 or October 19
Early Bird: $239

Regular: $389
*Students must provide proof of full-time enrollment for the Fall 2022 semester.
#HealthyTeen22 is headed to Miami.
Explore the heart of Miami from this riverwalk hotel overlooking Miami Bay. The Hyatt Regency Miami is next to one of the trendiest neighborhoods in Miami, known as Brickell. Shop the Brickell City Centre or Bayside Market Place, explore Little Havana, head north to the eclectic district of Wynwood, or tour the Frost Museum of Science.
The special rates for the conference are listed below and are now available. The discounted room block is expected to sell out, so we highly recommend reserving your room as soon as possible.
Room Type

Single/Double

Triple

Quad

Room Type

Guestroom: Federal Government*
Single/Double

Triple

Quad

Room Type

Single/Double

*Rate is dependant on the prevailing Federal Government Per Diem and is subject to change.
Triple

Quad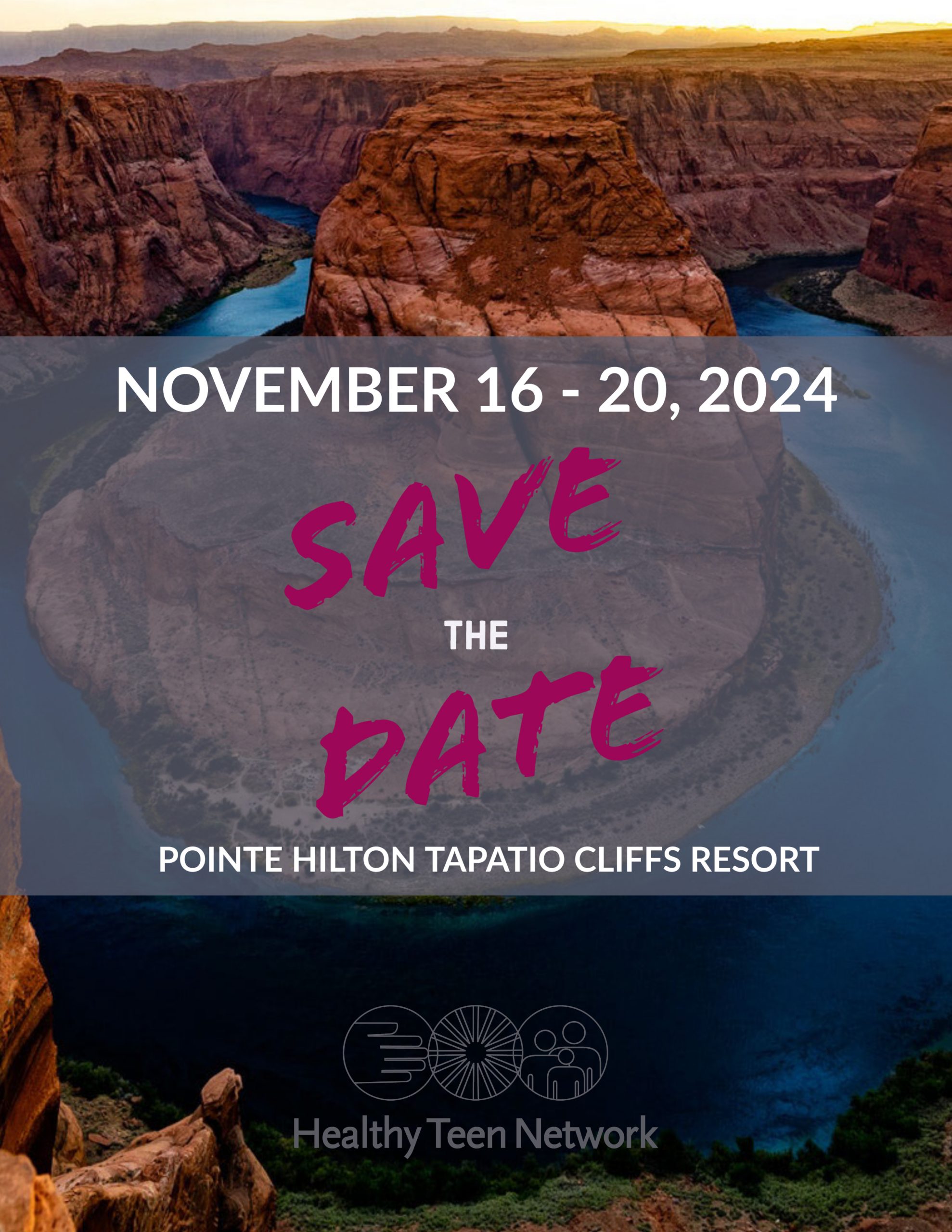 There's a reason just about every sex ed program uses a question box. By Mackenzie Piper May 12, 2022The first session of each new sex ed program typically looks the same—an ice breaker of some sort, creating and signing onto group agreements, a first activity to get...
Discover the magic of the Network.