Take Care and Take Action
43rd Annual National Conference
October 2-4, 2023 | Portland, OR
This one is for you—the caregivers, teachers, and changemakers who give it all for today's youth and the generations yet to come.
Care for yourself. Cultivate healing of the mind, body, and soul. Your resilience fuels resistance. When long-standing precedents fall and deep-rooted oppressions persist, you are the light that shines through the darkness.
At #HealthyTeen23, we will look to each other for inspiration and renewal. The stories we share will feed our hearts and grip our spirits. The wisdom we gain will guide our actions.
Together, we can transform what is heavy into more grounding. We can draw on the quiet strength that comes from a thousand yesterdays of strife and striving to remake the world today. For ourselves. For each other. For youth.
Take care and take action at #HealthyTeen23.
Now accepting workshop & roundtable session proposals
We invite you to submit a proposal for a skills-building workshop presentation or a roundtable session. And as always, we especially encourage you to collaborate with young people to prepare your proposal and join you to present.
This year, we are especially interested in sessions on topics, such as…
Building buy-in for sex education
Access to comprehensive education and services, including abortion
Diversity, equity, and inclusive
Engaging with parents/caregivers
Engaging with youth advisory groups
Healing-informed approaches
Historical perspectives
Reproductive justice
Social justice
Using technology to recruit youth
Young parents and families
Youth-friendly programs and services
But don't let this list stop you! If you've got something you think is relevant and of interest to others in our field, we welcome your submissions! We know you've been doing amazing work, and we can't wait to connect and share with you!
Submit your session proposal by March 15, 2023.
Workshop or roundtable not your thing? No worries! Maybe you'd like to consider creating an installation or one of our exhibiting and advertising sponsorship opportunities?
All About the Workshop & Roundtable Sessions
Wednesday, March 15, 2023
Accept or decline invitation to present
Within seven days of receiving acceptance from Healthy Teen Network
Submit any edits to title and description
Register and pay for conference
Email draft copies of slides and/or handouts
Wednesday, August 16, 2023
All items must be submitted by 11:59 PM ET for each corresponding deadline.
What Are We Looking For?
It Has to Fit
All sessions at the Healthy Teen Network conference must be aligned with our Guiding Principles.
Yep, We've Got the Final Say
We reserve the right to reject any session proposal, at our discretion. We may need to change your session type, room setup, or other details (we'll still talk it through with you first).
Show Us the Magic!
We highly encourage interactive, diverse, and unique sessions. Need some tips on how to make your presentation fabulous? Our trainers have got your back!
Not Your First Time? That's OK!
Session proposals do not need to be unique—if you've submitted it or facilitated it before, that's just fine.
Pick Your Type
75-Minute Workshop Sessions
Feature an individual, group, or panel presentation
Must be engaging, interactive, and skills-building
Plan time to answer questions
Roundtable Sessions
Share information with a smaller group, conversation-style
No slides, but a handout might be nice
Plan to talk for a maximum of 15 minutes
Lead a discussion for another 20 minutes
Ready to Get This Party Started?
Want to make sure you've got everything ready to go? This is everything you'll need:
Required Proposal Items
All About Your (Adult) Presenters
Contact information
Brief summary or bio statement for each (150-word limit)
All About Your Youth Presenters
Name and affiliation
Brief summary or bio statement for each (150-word limit)
The Rundown for Your Session
Title
Description (150-word limit)
Focus areas and populations of interest
What you want your participants to know and be able to do at the end of your session (50-word limit)
Why it matters for the attendees (150-word limit)
What makes your session engaging and interactive (150-word limit)
And, if your session is about a curriculum or program…

Tell us what it is and share any related links or other materials.
If relevant, share any supporting materials, such as evaluation studies, for the curriculum or program (PDF format, 1MB maximum, up to 10 files).
What Do I Need to Bring?
What We've Got
All sessions get standard AV:
Wireless internet
LCD projector and projection screen
Speakers
Presenter remote
Easel, paper pad, and markers
BYOC
You must bring your own computer, if you want to display a presentation on the projection screen and connect to the LCD projector.
Only Use Apple Products?
We get it—we love Apple, too. But if you are using an Apple computer to share presentation material on the projection screen, you must bring your own adapter to connect to the LCD projector (and any other connecting tools you might need to connect anything else, like speakers.)
What Else Is There?
You Gotta Register
All presenters must register and pay to attend the conference by Wednesday, June 28, 2023.
We cannot offer an honorarium or pay travel, per diem, or lodging expenses (we sure wish we could!).
We do offer a discount of 15% on conference registration to the lead presenter only. Registration isn't open yet, but check out the rates for 2023.
We Hope You Won't Cancel, But If Life Happens…
You must notify Healthy Teen Network within 30 days of confirming your participation, if you are not able to present at the conference. If you do not let us know more than 24 hours before your session, you will not be eligible to present at a Healthy Teen Network event for two years.
Healthy Teen Network is inviting artists, designers, makers, studios, and collectives to submit their ideas for an experiential installation that will be displayed onsite in Portland.
This year as we Take Care and Take Action, we'll host up to three experiential installations that provoke discovery, connection, or reflection. This unique platform allows you to share your work with hundreds of sexual health education and care professionals from across the United States. 
Intrigued? Read more about the process and how you can submit your ideas.
Agenda-at-a-glance
All times are in Pacific Time (PT).
***Times and content subject to change***
8:30 AM - 3:30 PM
Full-Day Institutes
12:30 PM - 3:30 PM
Half Day Institutes
3:30 PM - 5:30 PM
Exhibit Hall Open
4:00 PM - 5:30 PM
Opening Keynote
5:30 PM - 7:00 PM
Networking Reception
8:30 AM - 5:00 PM
Exhibit Hall Open
9:00 AM - 10:30 AM
Opening Session
11:00 AM - 12:15 PM
Session 1: Workshops
12:15 PM - 1:30 PM
Awards Lunch
1:45 PM - 3:00 PM
Session 2: Workshops
3:15 PM - 4:30 PM
Session 3: Workshops
8:30 AM - 2:30 PM
Exhibit Hall Opens
9:00 AM - 10:15 AM
Session 4: Workshops
10:45 AM - 12:00 PM
Session 5: Workshops
1:30 PM - 2:15 PM
Session 6: Roundtables
2:30 PM - 4:00 PM
Closing Session
The "Must-Attend" Conference
Each year, the Healthy Teen Network Conference is the go-to network for connecting youth-supporting professionals with the opportunities, training, and tools they need to empower the next generation to lead healthy and fulfilling lives.
Our vast membership network of more than 5,600 affiliates is made up of diverse adolescent sexual and reproductive health professionals.
At Healthy Teen Network, we know youth-supporting professionals do their best when they're connected to great opportunities and resources—and with others working in sexual and reproductive health. And when they are well-supported, we see more positive outcomes for the youth they serve.
As a conference sponsor, you can join us in doing this important work.
Sponsorship opportunities include Premier Sponsorships and Boost Your Brand Sponsorships.
What We Have Heard
Don't just take our word for it, here are what some of our attendees have to say about past conferences.
Sponsorship is win-win for everyone. You get exposure to conference attendees; they get the capacity-building sessions and networking opportunities they need to provide the very best sexual health education and services. Learn more.
Grab the spotlight with these exhibiting and advertising sponsorship opportunities. Attend the conference and showcase your services and resources by hosting an exhibit table, with our all access pass. Can't make it to Portland? Send us your content and we'll share it out on our social media platforms. Learn more.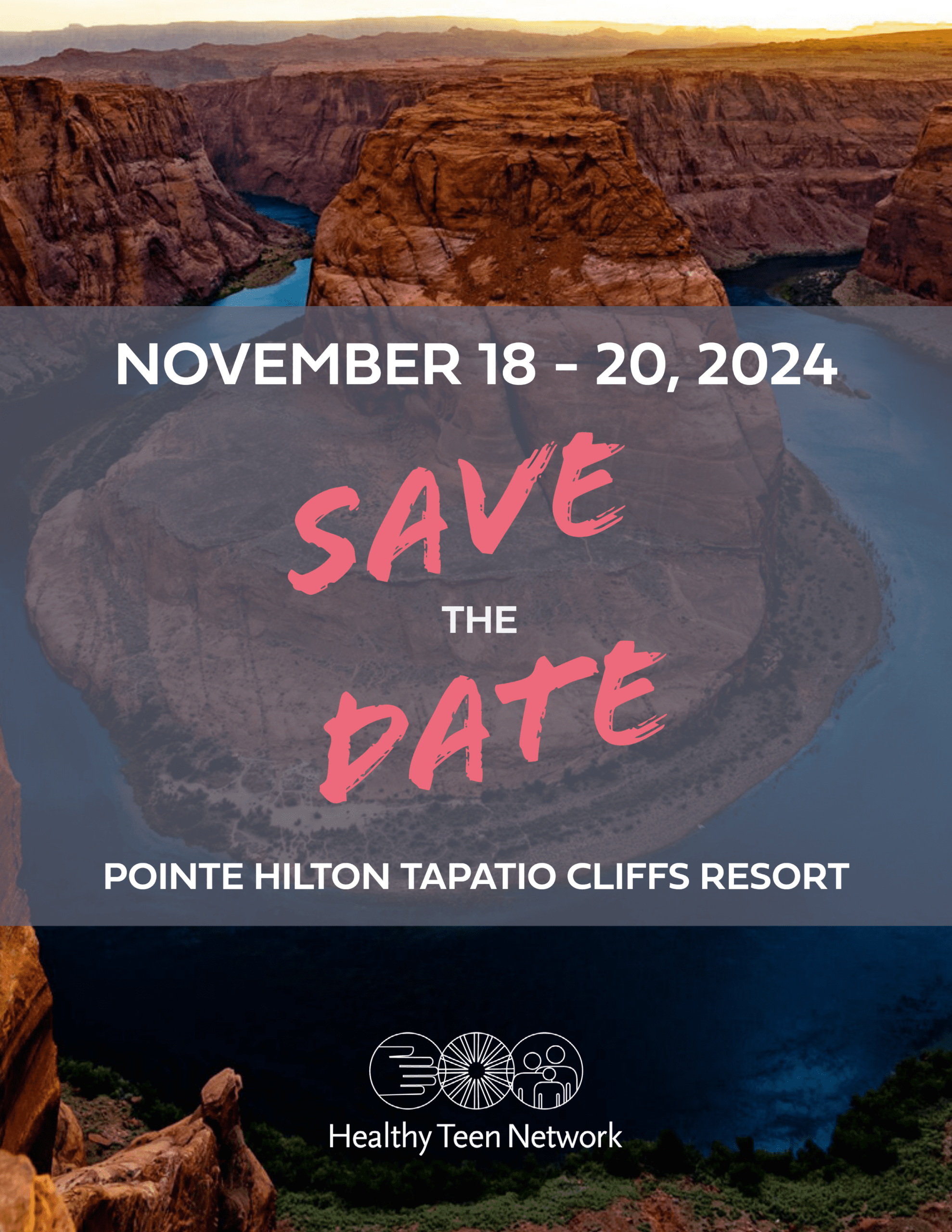 Discover the magic of the Network.