Take Care and Take Action
43rd Annual National Conference
October 2-4, 2023 | Portland, OR
This one is for you—the caregivers, teachers, and changemakers who give it all for today's youth and the generations yet to come.
Care for yourself. Cultivate healing of the mind, body, and soul. Your resilience fuels resistance. When long-standing precedents fall and deep-rooted oppressions persist, you are the light that shines through the darkness.
At #HealthyTeen23, we will look to each other for inspiration and renewal. The stories we share will feed our hearts and grip our spirits. The wisdom we gain will guide our actions.
Together, we can transform what is heavy into more grounding. We can draw on the quiet strength that comes from a thousand yesterdays of strife and striving to remake the world today. For ourselves. For each other. For youth.
Take care and take action at #HealthyTeen23.
Guess what? We have an app for that...the 2023 Conference App is Live!
Download the conference app to check out this year's breakout sessions, start making your schedule, and fill out your profile to connect with fellow attendees. Click the button below to scan the QR code to go directly to your app store or you can search in your app store for HealthyTeen23.
Once you have downloaded the app, create your attendee profile which will enable you to save your own schedule and use the interactive features. 
If you come across something in the app and are not quite sure how to proceed, head to the "Menu" button and find the About section. We've got how-to instructions on all the features so you can get the most out of the app.
Agenda-at-a-glance
All times are in Pacific Time (PT).
***Times and content subject to change***
8:30 AM - 3:30 PM
Full-Day Institutes
12:30 PM - 3:30 PM
Half-Day Institutes
3:30 PM - 5:30 PM
Exhibit Hall Open
4:00 PM - 5:30 PM
Opening Keynote
5:30 PM - 7:00 PM
Networking Reception
8:30 AM - 5:00 PM
Exhibit Hall Open
9:00 AM - 10:30 AM
Opening Session
10:45 AM - 12:00 PM
Session 1: Workshops
12:15 PM - 1:30 PM
Awards Lunch
1:45 PM - 3:00 PM
Session 2: Workshops
3:15 PM - 4:30 PM
Session 3: Workshops
5:00 PM - 6:30 PM
BIPOC Caucus
8:30 AM - 2:30 PM
Exhibit Hall Open
9:00 AM - 10:15 AM
Session 4: Workshops
10:45 AM - 12:00 PM
Session 5: Workshops
1:30 PM - 2:15 PM
Session 6: Roundtables
2:30 PM - 4:00 PM
Closing Session
Being Trauma- and Healing-Informed: An Indigenous Perspective of Wisdom and Community
Opening Keynote: Monday, Oct 2, 4:00 PM PT
Trauma-informed practice has been all the rage for years. "Integrate SAMHSA's Six Guiding Principles, and everything will be better," they said. That approach did not take into consideration the historical or intergenerational or cultural or social challenges that many people, families, and communities experience. Whether it is racial injustice, an unintended pregnancy, anti-human policies, a shocking health crisis, or a global pandemic, where there has been trauma, healing is the answer.
The Native Wellness Institute—national experts who believe it is unethical to discuss trauma without healing—will engage you in an interactive "being trauma- and healing-informed" experience that connects healing to wisdom and community. Their decades working in workplace wellness, healthy relationships, youth leadership development, film, and the arts with people across the nation—youth, professionals, Native Communities, and allies—culminates in strategies we can act on now for ourselves and those with whom we work—across all ages—and within the communities we inhabit. Practitioners, social workers, educators, and trusted adults, through restorative approaches and practice, we shall heal.
Jillene Joseph
Executive Director of Native Wellness Institute
Jillene Joseph (Aaniiih) raised four children and a nephew for many years as a single mother and now is in a beautiful and healthy relationship. She has a Bachelor of Science degree in community health education and is currently the Executive Director for the Native Wellness Institute, a national nonprofit organization that she and a handful of others founded in 2000.
For the past 35 years, she has traveled throughout North America providing wellness and healing training and technical assistance to tribes, First Nations, and aboriginal organizations in a variety of areas such as youth leadership development, healthy relationships, wellness in the workplace, and more. She has visited hundreds of Native and Indigenous communities through North America, the island of Guam, Australia, and New Zealand, providing information as well as furthering her own knowledge and understanding of our People and the Native ways. She prides herself in choosing to be drug- and alcohol-free and by living a life that she knows is making her ancestors proud.
Jillene is one of the 8 members of the International Indigenous Council of the Healing Our Spirits Worldwide movement. Jillene has worked for her own tribe and for tribal health boards, and she has always lived by her personal mantra of "Living the Warrior's Spirit: being positive, productive and proactive." Her passion and life's work are dedicated to bringing wellness and healing to individuals, families, places of work, and communities throughout Native North America and beyond.
Shalene Joseph
Shalene Joseph (A'aniiih/Athabascan) graduated with her Master's degree from UCLA in American Indian Studies. Growing up, Shalene was mentored and molded into a youth leader through the Native Wellness Institute (NWI) and continues to work for NWI as a Project Coordinator, trainer, and facilitator.
Traveling extensively, she values every opportunity to learn from each community she visits. Witnessing Indigenous people rise and become the healthy individuals and communities we strive to be strengthens her passion to contribute to the work.
Wisdom, Justice, and Healing Across Time and Generations: Looking to One Another For Inspiration
Youth and Adult Panel: Tuesday, Oct 3, 9:00 AM PT
Drawing on a thousand yesterdays to build the world we want to live in and leave to future generations is not possible alone. Engage with a panel of sexual and reproductive health experts, including young ambassadors for Planned Parenthood Columbia Willamette, as they share their generational wisdom about sexuality, justice, and rights, and how they use collaboration and education as a pathway to healing.
Come hear personal stories of their lived experiences—challenges, strategies, triumphs, and failures—that will inspire us—changemakers, activists, and educators—as we work towards a more just, healed, and pleasure-forward world.
Asha Mohan
Asha Mohan is a high school senior from the Portland Metro Area. She is a second-year member of Planned Parenthood Columbia Willamette's Teen Council, a peer-led sex education group bringing comprehensive sex ed lessons to Oregon schools. Asha's commitment to advocacy, inclusivity, and strong values of education and autonomy led her to develop a passion for reproductive health care and sex ed. Asha greatly enjoys teaching sex ed lessons to fellow young people and values the opportunity to connect with and inform her peers. Asha is pursuing an International Baccalaureate (IB) Diploma at Mountainside High School, from which she will graduate in the spring. In her free time, Asha enjoys spending time with her dog, Gus, and doing arts and crafts. She is grateful to Teen Council, Healthy Teen Network, her friends, and her mom for their continued support!
Bex Heimbrock
Bex Heimbrock is an award-winning activist and journalist. Currently a Junior at Whitman College and fellow with Advocates for Youth, Bex has been organizing for social justice at the local and national level for over seven years. Bex co-founded the March for Our Lives Maryland chapter, organized multiple nationwide days of action such as the 2019 March on the NRA, and most recently testified in front of the FDA to help make oral birth control pills available over-the-counter.
Jason Scott
Jason Scott, Jr., is an eighth grader at Faubian Middle School. He enjoys educating his peers and started working with a group called The Health Crew at his former elementary school, Kairos PDX Learning Academy, where they created lessons and activities to help students discuss topics like bullying, puberty, and gender identity. He is also passionate about playing football. This will be Jason's third season, and he looks forward to continuing to developing his skills.
Liliana Cabrera
liliana cabrera (yehuatl/yeh) was born and raised in Salinas, California, and comes from a migratory family that originated from both coasts of Anahuac (currently known as Mexico). Yeh's ancestors have been storytellers, teachers, pathmakers, and bridgebuilders. liliana currently works in Central Oregon as an Education and Training Program Coordinator with Planned Parenthood Columbia Willamette. As an educator, facilitator, and trainer for over 15 years, liliana has coordinated and implemented programs working with youth, Latinx, and 2SLGBTQIA+ communities, young parents, and parenting and youth-serving adults. liliana's training is a mix of traditional and non-traditional learning including ancestral teachings, academic, professional, and lived experiences. 
Tanya Bass, PhD, MEd, MS, CHES, CSE
Tanya Bass, PhD, MS, MEd, CHES®, CSE (she/her/hers) is the "Foundress" of the North Carolina Sexual Health Conference (NCSEXCON). NCSEXCON is North Carolina's only conference that provides opportunities for agencies and individuals to share information, strategies, and best practices around sexual health across the lifespan. Dr. Bass is an award-winning sexuality educator and subject matter expert in reproductive health and health equity. Dr. Bass is an alumna of North Carolina Central University's (NCCU) Department of Public Health Education, where she has served as an adjunct instructor for several years and is currently the lead instructor for Human Sexuality.
Dr. Bass completed her PhD in Education at Widener University in the Center for Human Sexuality Studies. She is a member of American Association of Sexuality Educators, Counselors, and Therapists (AASECT), the NC Society for Public Health Educators (NCSOPHE), the Women of Color Sexual Health Network (WoCSHN), and the Association of Black Sexologists and Clinicians (ABSC). She is a Certified Health Education Specialist (CHES) and an AASECT Certified Sexuality Educator (CSE). Dr. Bass is the Vice President of Membership of AASECT and a member of the editorial board for the American Journal of Sexuality Education. She is committed to serving her community and educating about sexuality across the lifespan.
Black, Indigenous, and People of Color (BIPOC) Caucus
Tuesday, Oct 3, 5:00 PM PT
Join the Black, Indigenous, and People of Color (BIPOC) Caucus to discuss ways that BIPOC sexuality professionals can cultivate support for one another as we navigate the field. This caucus will be led by Mariotta Gary-Smith, our closing session speaker, who will create a space for networking and discussion about the sex ed profession. Additionally, this time will be used for collaborative discussion of any time-sensitive sexuality topics impacting Black and Brown communities.
Please note: this space is specifically for attendees of color. 
Mariotta Gary-Smith, MPH, CSE
Mariotta Gary-Smith (she/her) is a 3rd generation social justice agitator and Oregonian. While her family history nurtured her interest in social justice, she gravitated to public health and human sexuality in high school. As an adolescent, she was a youth health advocate/peer educator, and participated on local and national youth councils (Planned Parenthood Teen Council in Portland, OR; and National Board Youth Representative for NARAL (now NARAL Pro-Choice America)).
Mariotta has degrees from Agnes Scott College and the Rollins School of Public Health at Emory University; she is an alumna of the Inaugural Class at the Center of Excellence for Sexual Health (CESH) Scholars Fellowship (2009) at Morehouse School of Medicine.
In 2009, Mariotta co-founded the Women of Color Sexual Health Network (WoCSHN, pronounced "wok-shyn")—an online-based collective for women/femme-identifying/gender expansive sexuality professionals of color. Mariotta is an AASECT (American Association of Sexuality Educator, Counselors and Therapists) Certified Sexuality Educator and past Associate Editor for the American Journal of Sexuality Education (AJSE).
With over 20 years of work experience in collaboration with people/organizations holding multiple identities and perspectives, Mariotta remains deeply committed to engaging spaces that support clear and accountable learning on the intersections of race, social justice, sexuality, and "actionable agitation."
C.A.R.E. In Action: Showing Up for Youth in Movement Spaces
Closing Session: Wednesday, Oct 4, 2:30 PM PT
C.A.R.E. is an action, a verb, and a practice; C.A.R.E. gives young people the tools, spaces, and people they deserve to become healthy teens and young adults navigating the chaotic and, sometimes, unforgiving world where they live, learn, love, and grow.
Join Mariotta Gary-Smith as she shares her journey from being a young agitator and peer educator to co-founding the Women of Color Sexual Health Network (WoCSHN) and using her passion to REALLY engage in the work of sexual and reproductive health education, care, and justice.
Using life experience, social and reproductive justice movement wins, reflections, and lessons learned, you will learn how Mariotta puts C.A.R.E.—Consistency; Accessibility; Rest as a practice of Resistance; and Energy, Empathy, and Exit—in motion. When you leave this session, we know you will show up and take C.A.R.E. of the young people in your work and life!
Seeds of Change: A Community Garden
Open during select breaks throughout the conference
In their modest and unassuming form, seeds encapsulate the potential for transformation and growth. Just as these seeds thrive when nurtured and cared for, so do our intentions, dreams, relationships, and communities. The "Seeds of Healing: A Community Garden" experience, brought to you by Thrivology, encourages you to reflect on how you nurture your own seeds—both metaphorically and literally—as you craft unique seed balls and envision the places where you'll plant them. This growing space serves as a reminder that the foundation of a flourishing garden lies in adopting an inclusive perspective that considers the needs of our diverse ecosystems. Each seed ball symbolizes your active participation in the development of our vibrant, living, growing visual community garden, weaving a harmonious tapestry of collective aspirations, hopes, and care for the world we all inhabit. Join us at Base Camp during select breaks throughout the conference to take part in this meaningful experience. 
Thrivology is supported by the Office of Population Affairs (OPA) of the U.S. Department of Health and Human Services (HHS) as part of a financial assistance award (1 PHEPA000006-01) totaling $1,063,776.35 with 100 percent funded by OPA/OASH/HHS. The contents are those of the author(s) and do not necessarily represent the official views of, nor an endorsement, by OPA/OASH/HHS, or the U.S. Government. For more information, please visit opa.hhs.gov. 
Pre-Conference Institutes
These intensive, skill-building sessions are an additional cost to the general conference ticket and have limited capacity.
What's Right with You: Applying the Science of Trauma-Informed Care
Full-Day Pre-Conference: Monday, Oct 2, 8:30 AM – 3:30 PM PT
Cost: $249
No one can deny that everyone, regardless of age, geography, or identity, has faced trauma over the last few years. Between the pandemic, political and racial unrest, and a crippling mental health crisis, new hurt has emerged and historical inequities have worsened. This time has been especially challenging for young folks who are in the midst of critical years of development and socialization.
What does all this have to do with healthy sexual development and sex ed? Everything. As youth-serving professionals, we have a responsibility to create safe, inclusive, and healing spaces for young people. And we, the adults, must also take care of ourselves and heal from our own trauma, so we don't transpose our wounds on those we are meant to teach, guide, and mentor.
Being familiar with what trauma is not enough. We must understand what it is born of, who it impacts, and most of all, how we can respond. This pre-conference is for any youth-serving provider who wants to move beyond learning the basics about trauma and, instead, wants concrete recommendations based on the work of researchers, human-centered designers, practitioners, and youth on how to put trauma-informed, healing-based, and inclusive approaches into practice.
Terrinieka W. Powell, PhD
Terrinieka W. Powell, PhD, is a Bloomberg Associate Professor and Vice Chair for Inclusion, Diversity, Anti-Racism, and Equity in the Department of Population, Family, and Reproductive Health at Johns Hopkins Bloomberg School of Public Health (BSPH). As Chair of the Thrivology Research Alliance, she brings expertise in adolescent health, implementation science, and qualitative methods. Partnerships with churches, schools, libraries, families, and community-based organizations are a cornerstone of her research. Dr. Powell leads the B Lab, a Baltimore-based research team helping to create a world where all youth are safe, healthy, hopeful, and connected (see www.researchbypowell.com).  With partners, she creates interventions that are trauma-informed, sustainable, and responsive to community concerns. Her goal is to ensure that youth, especially those affected by trauma, have multiple pathways to achieve optimal health. Her research activities, over 60 publications and funding history all demonstrate her commitment to improving the lives of young people. 
Dr. Powell earned her BA in Psychology from Williams College and her MA and PhD from DePaul University in Community Psychology. She also spent two years as a Kellogg Health Scholars Postdoctoral Fellow at the University of Michigan School of Public Health before joining the faculty BSPH. 
Mackenzie Piper, MPH, CHES
Mackenzie Piper, MPH, CHES is a Manager of Training and Instructional Design at Healthy Teen Network. As a Thrivology TA provider, she brings over 10 years of combined experience in teaching, research, training, capacity building, and instructional design. She is a passionate equity-centered public health professional who wants to ensure that all young people receive comprehensive, inclusive, and trauma-informed sexual and reproductive healthcare services and education, regardless of who they are and where they live. Mackenzie works towards this goal by building the capacity and skills of youth-serving professionals. Recently, she co-authored a sexuality education curriculum using a gender-transformative lens. She designs synchronous trainings for partners on various topics such as violence prevention, characteristics of trusted adults/caregivers, and social media literacy skills. Additionally, she trains cohorts of youth-serving professionals from across the county on a number of evidence-based sexuality education curricula, including: Power Through Choices, Cuídate, and Be Proud, Be Responsible. Mackenzie uses adult learning principles, best practices from the field, and a health equity framework to guide partnerships with youth-serving professionals. In turn, this increases their capacity to serve youth in a more authentic, inclusive, and impactful way.
Prior to Healthy Teen Network, Mackenzie taught high school, conducted a research evaluation on the impact of peer-to-peer sexuality education programs, and managed a national training program for healthcare and social service providers. Mackenzie is a Certified Health Education Specialist (CHES), and she holds a Masters of Public Health (MPH) from the University of Washington in Seattle, as well as a Bachelor of Science (BS) in Health and Human Sciences from Loyola Marymount University in Los Angeles. 
Eli R. Green, PhD, CSES
Dr. Eli Green (he/they) is a formally trained educator who has been facilitating trans-related content since he came out as trans in 2000. He combines his lived experiences as a trans person, with his expertise in facilitation, and a passion for helping make sense of what it means to be transgender.  Over the years he has helped thousands of people have a stronger understanding of what it means to be transgender/non-binary.  His consulting practice, Trans Affirming Training & Consulting, specializes in coaching organizations and companies in moving their knowledge from conceptual into concrete action in order to implement trans-affirming organizational shifts. Dr. Green is also the co-author of The Teaching Transgender Toolkit:  A Facilitator's Guide to Increasing Knowledge, Decreasing Prejudice & Building Skills, the winner of the Division 44 of the American Psychological Association's 2017 Distinguished Contribution to Education and Training award, &, Winner of the 2016 AASECT Book Award.  
From 2014-2023, Dr. Green led The Transgender Training Institute (TTI), a company of 20 transgender and non-binary folks, facilitating trans-related content for over 25,000 people across the US and beyond, and redistributing over $1.3 million directly to transgender and non-binary people, including TTI team members, outside consultants, projects, organizations, causes, and companies. Prior to launching The Transgender Training Institute, Dr. Green served as an assistant professor in the Department of Public Health at William Paterson University and in the Center for Human Sexuality Studies graduate program at Widener University. He also served on the faculty of the University of Michigan's Sexual Health Certificate Program and provided individual and group supervision for fellow sexuality educators seeking to hone their craft. His academic research centered on better understanding the most effective educational methods for reducing prejudice towards transgender people and was selected as the 2014 Distinguished Dissertation Award recipient by Widener University. His work was also honored by the Society for the Study of Psychological Issues (SPSSI) for significant contributions towards our understanding of current social issues.
Speaking of Trans: Growing Trans-Affirming Approaches & Intentionality
Full-Day Pre-Conference: Monday, Oct 2, 8:30 AM – 3:30 PM PT
Cost: $299 (price includes a digital copy of The Teaching Transgender Toolkit)
Whether it is in casual conversation with our peers, water cooler talk with our colleagues, or with the students we teach, the ways that we communicate about transgender and non-binary people and topics changes the way people receive and perceive the information. Within the increasingly heated sociopolitical context around trans people's rights to exist, it is crucial that we are thinking critically about the intentional ways in which we approach this work. Facilitated by Dr. Eli R. Green (he/they)—the founder of Trans Affirming Training & Consulting (TATC), The Transgender Training Institute, and co-author of The Teaching Transgender Toolkit—this pre-conference institute offers a deeper dive into intentional framing and facilitation of trans-related conversations. 
 
This session is designed for educators, advocates, agitators, and allies who are seeking a space to dig deeper into the ways that we speak about and teach about transgender and non-binary people, communities, and topics. Taking the approach that teaching and learning happens everywhere from casual conversations among friends or colleagues to formal learning in a classroom, this session is designed to help participants increase their intentionality and depth of rationale in trans-related conversations across settings.
Using the foundation from The Teaching Transgender Toolkit, we are going to get nerdy with language, and talk specifically about how to frame content in trans-affirming ways, avoid common anti-trans microaggressions, identify and work with the "moveable middle," and identify potential anti-trans "traps." We will practice these concepts and skills as we are learning them—including answering common questions, navigating related conversations, and avoiding common anti-trans pitfalls. A digital copy of The Toolkit will be provided as a part of the cost of registration and used as a reference text during our time together. 
 
Please note that this session is intermediate level, and participants are expected to have a solid foundation in understanding trans-related language, what it means to be trans-affirming in theory and practice, and a solid understanding of intersectionality. 
Tanya Bass, PhD, MEd, MS, CHES, CSE
Tanya Bass, PhD, MS, MEd, CHES®, CSE (she/her/hers) is the "Foundress" of the North Carolina Sexual Health Conference (NCSEXCON). NCSEXCON is North Carolina's only conference that provides opportunities for agencies and individuals to share information, strategies, and best practices around sexual health across the lifespan. Dr. Bass is an award-winning sexuality educator and subject matter expert in reproductive health and health equity. Dr. Bass is an alumna of North Carolina Central University's (NCCU) Department of Public Health Education, where she has served as an adjunct instructor for several years and is currently the lead instructor for Human Sexuality.
Dr. Bass completed her PhD in Education at Widener University in the Center for Human Sexuality Studies. She is a member of American Association of Sexuality Educators, Counselors, and Therapists (AASECT), the NC Society for Public Health Educators (NCSOPHE), the Women of Color Sexual Health Network (WoCSHN), and the Association of Black Sexologists and Clinicians (ABSC). She is a Certified Health Education Specialist (CHES) and an AASECT Certified Sexuality Educator (CSE). Dr. Bass is the Vice President of Membership of AASECT and a member of the editorial board for the American Journal of Sexuality Education. She is committed to serving her community and educating about sexuality across the lifespan.
Unlocking the Power of Pleasure: Taking Action with the Circles of Sexuality
Half-Day Pre-Conference: Monday, Oct 2, 12:30 – 3:30 PM PT
Cost: $139
This session is intended for educators, trainers, counselors, and other practitioners looking to embrace a more holistic approach to sex and sexuality.
In this session, participants will learn about Dr. Dennis Dailey's The Circles of Sexuality, an encompassing and multi-layered model that has changed the way sex educators, social workers, and others have come to comprehend and explain sexuality in its fullness. Dr. Dailey viewed human sexuality through a strength's-based lens and did not shy away from pleasure, diversity, and the human capacity for positive sexuality. The model includes five components of sexuality: Sensuality, Intimacy, Identity, Reproduction, and Sexualization.
In this session, we will explore how values, culture, and historical racism impact the use of this model in examining sexual beingness. Participants will walk away knowing the principles of and strategies for teaching pleasure using The Circles of Sexuality and engage in a range of activities that can be replicated in the field!
Brett Niessen, MPH
Brett Niessen is adjunct faculty in the University of Washington School of Public Health, works as a senior health educator at Seattle Children's Hospital, and is an independent consultant working with school districts to implement sexual health education curricula.
Previously, he was a faculty member at the Northwest Public Health–Primary Care Leadership Institute. He was a training manager at the nonprofit Cardea Services, where he provided training and technical assistance to school districts and community-based programs on healthy relationships and prevention of teen pregnancy and HIV/STIs and developed continuing medical education for doctors and nurses.
He also worked at Public Health – Seattle and King County in the HIV/STD Program, serving as a project manager for social marketing campaigns, in cooperation with several community‑based agencies, and in the Family Planning Program, as a FLASH teacher trainer, curriculum writer, and youth development specialist. Previously, he worked at I-Tech, as a middle school science and special education teacher and served as a US Peace Corps Volunteer in Thailand, where he trained health teachers.
Learn, Teach, and Try: Sex Ed IRL for Students with Disabilities
Half-Day Pre-Conference: Monday, Oct 2, 12:30 – 3:30 PM PT
Cost: $139
As public health professionals, we understand the many reasons why sexual health education is critical for all young people, regardless of who they are. We must also recognize that not all young people have the same needs and thus the content and skills must be delivered in a way that meets them where they are.
This pre-con is for health educators and teachers who want to learn how to teach students with disabilities, including physical, cognitive, and behavioral/emotional disabilities, and those who are sensory impaired, and do so with comfort, care, and inclusivity.
Join us as we explore sexual health curricula developed specifically for students with disabilities as well as learn how to adapt district-adopted curricula for a range of students with disabilities. Try it out as we model, practice activities, and dive into in-school and out-of-school sexual health resources together.
Workshop Session 1
Know Better, Do Better: Fostering Healthy Masculinity Leads to Healthy Sexuality

Going Beyond "The Talk": Using Design Thinking to Develop an Innovation for Conversations Among Parents, Teens, and Young Adults

Creating Sexuality-Affirming Spaces for Youth With Intellectual/Developmental Disabilities Is Sexual Health Equity

Youth Advisory Groups: Engaging Gen Z in Community Health in the Age of Social Media

Inside Out: Addressing Barriers to Building Sustainable Adolescent Sexual and Reproductive Health Models for Youth in Systems of Care

The Health Crew Teaches You What To Do! Elementary School Peer-led Sex Ed

Healing-Centered Engagement: The Road to Holistic Programming
Workshop Session 2
Countering False Narratives About Sex Ed: Understanding Parental Attitudes and Crafting Messaging for Engagement and Advocacy

Understanding and Preventing Sextortion with Dr. G

Powerful Partnerships: Strengthening Programming through Strategic Collaboration

Engaging Parents in "The Talk": Youth-Adult Conversations about Sexuality

Recognizing Bias and Coercion in Minors' Access to Contraceptive Care 

Liberate Sex Ed: Building a Generation of Power

Dismantling Adultism: Techniques That Youth Advisory Board Members Used to Get Their Voices Heard
Workshop Session 3
Centering Racial Justice and Equity in Sex Education

Demystifying Innovation: Tips and Tools for Project Management

Addressing Sex Positivity in Sex Education: Lessons from Engaging with Young People and Sex Educators

Build-A-Skill: Designing a Skills-Based Family Communication Workshop

Innovations in Sexual Health Education for Youth with Disabilities

How to Be a Supportive Adult for Trans and Non-Binary Youth

Creating Your Digital Space: A Guide to Thinking About, Launching, and Managing Social Media Campaigns
Workshop Session 4
Caution Contents May Be Hot: Filling Your Cup While Managing Hot Buttons

Affirming Gender During Puberty

Ensuring Meaningful and Inclusive Youth Voice in Sex Ed Program Development

The Role of Young People in the Movement to Bring Birth Control Pills Over the Counter

Fostering the Relationship Between Schools and Clinics: How to Drive Engagement

The Foster-Friendly Healthcare Toolkit: A Guide to Delivering Quality Sexual and Reproductive Healthcare to Youth in Foster Care
Workshop Session 5
Sex Education in The South: Navigating Hostile Political Climates

Positive Social Connections: Supporting the Development of Youth Relationship Skills

A Touch of Magic: How to Make Programs Come Alive with Creative Activities

Meeting Youth Where They Are: Social Media Recruitment and Enrollment Strategies for Mobile App-based Interventions

Reproductive and Gender Justice: A Key Part of Sex Education

Healing the Root: Addressing the Need for Young Male Reproductive Health

Engaging Youth: A Youth-Adult Partnership Perspective
Roundtable Session
What's Love Got to Do With It?

Empowered by Faith: Strategies and Lessons Learned for Faith-Inspired Sex-Ed

Healthy Relationships in Real Life: Learning How to Cultivate Healthy Communication and Consent in All Peer-to-Peer Connections

Sex Ed in Restrictive Environments

The Maximizer: Providing Exemplary Sex Ed Within Limited Means

Young United Parents! An Innovative Mobile Health Program for Young Parents

Centering the Voices of Youth in Foster Care: RHEP's Youth Advisory Board

Ask Before You Act: Community-Partnered Resources Exploring Sexual Consent and Rejection with Youth
Boost Your Brand
Grab the spotlight with these exhibiting and advertising sponsorship opportunities.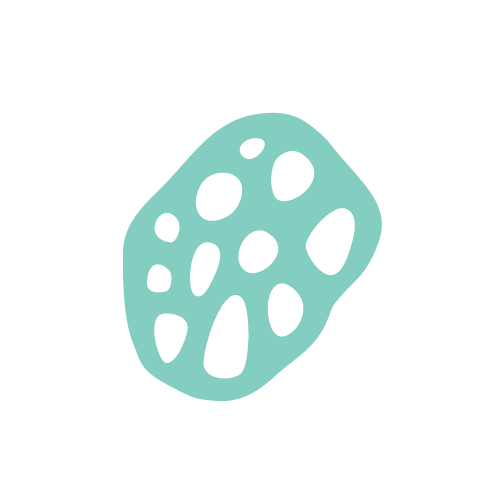 All Access Pass
Exhibitor
Attend the conference and showcase your services and resources by hosting an exhibit table, with our all access pass. You'll enjoy a space in a high-traffic area frequented by conference attendees for the duration of the conference.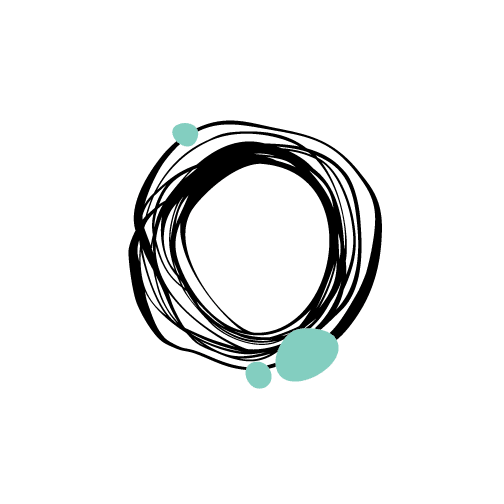 Social Butterfly
Social Media Posts
Expand your reach by sharing up to 3 posts on Healthy Teen Network's social media platforms (Twitter, Facebook, LinkedIn, Instagram) before, during, or after #HealthyTeen23. We will help you identify the appropriate social media channels and time your posts.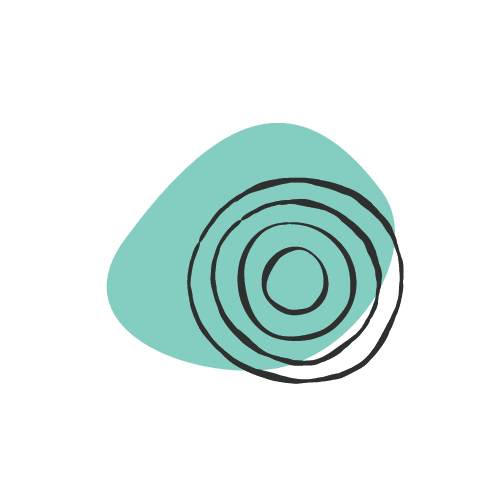 Highlight Reel
Conference App Advertiser
Without a printed program, the conference app is the place to be. Ads are a dynamic space in the app with prominent placement. Feature an upcoming event, promote a session at the conference, share a resource, sell an item, or highlight a call to action.
All About the Workshop & Roundtable Sessions
Our proposals submission is closed for #HealthyTeen23. Please refer to the dates and FAQ's below for questions about your workshop or roundtable submissions.
Calling all artists, designers, makers, studios, and collectives to #HealthyTeen23. We are still accepting submissions for installations until June 15, 2023.
Speakers and the full schedule will be announced this summer, but in the meantime check out the Agenda-at-a-Glance or register for one of our exhibiting and advertising sponsorship opportunities to showcase your resources, projects, and services to over 400 attendees from across the country.
Wednesday, March 15, 2023
Accept or decline invitation to present
Within seven days of receiving acceptance from Healthy Teen Network
Submit any edits to title and description
Register and pay for conference
Email draft copies of slides and/or handouts
Wednesday, August 16, 2023
All items must be submitted by 11:59 PM ET for each corresponding deadline.
What Are We Looking For?
It Has to Fit
All sessions at the Healthy Teen Network conference must be aligned with our Guiding Principles.
Yep, We've Got the Final Say
We reserve the right to reject any session proposal, at our discretion. We may need to change your session type, room setup, or other details (we'll still talk it through with you first).
Show Us the Magic!
We highly encourage interactive, diverse, and unique sessions. Need some tips on how to make your presentation fabulous? Our trainers have got your back!
Not Your First Time? That's OK!
Session proposals do not need to be unique—if you've submitted it or facilitated it before, that's just fine.
Pick Your Type
75-Minute Workshop Sessions
Feature an individual, group, or panel presentation
Must be engaging, interactive, and skills-building
Plan time to answer questions
Roundtable Sessions
Share information with a smaller group, conversation-style
No slides, but a handout might be nice
Plan to talk for a maximum of 15 minutes
Lead a discussion for another 20 minutes
Ready to Get This Party Started?
Want to make sure you've got everything ready to go? This is everything you'll need:
Required Proposal Items
All About Your (Adult) Presenters
Contact information
Brief summary or bio statement for each (150-word limit)
All About Your Youth Presenters
Name and affiliation
Brief summary or bio statement for each (150-word limit)
The Rundown for Your Session
Title
Description (150-word limit)
Focus areas and populations of interest
What you want your participants to know and be able to do at the end of your session (50-word limit)
Why it matters for the attendees (150-word limit)
What makes your session engaging and interactive (150-word limit)
And, if your session is about a curriculum or program…

Tell us what it is and share any related links or other materials.
If relevant, share any supporting materials, such as evaluation studies, for the curriculum or program (PDF format, 1MB maximum, up to 10 files).
What Do I Need to Bring?
What We've Got
All sessions get standard AV:
Wireless internet
LCD projector and projection screen
Speakers
Presenter remote
Easel, paper pad, and markers
BYOC
You must bring your own computer, if you want to display a presentation on the projection screen and connect to the LCD projector.
Only Use Apple Products?
We get it—we love Apple, too. But if you are using an Apple computer to share presentation material on the projection screen, you must bring your own adapter to connect to the LCD projector (and any other connecting tools you might need to connect anything else, like speakers.)
What Else Is There?
You Gotta Register
All presenters must register and pay to attend the conference by Wednesday, June 28, 2023.
We cannot offer an honorarium or pay travel, per diem, or lodging expenses (we sure wish we could!).
We do offer a discount of 15% on conference registration to the lead presenter only. Registration isn't open yet, but check out the rates for 2023.
We Hope You Won't Cancel, But If Life Happens…
You must notify Healthy Teen Network within 30 days of confirming your participation, if you are not able to present at the conference. If you do not let us know more than 24 hours before your session, you will not be eligible to present at a Healthy Teen Network event for two years.
Save the Date for Next Year
November 18-20, 2024
Pointe Hilton Tapatio Cliffs Resort
Disclaimer: Inclusion or identification of organizations, individuals, information, content, and materials does not constitute a recommendation or endorsement.
Discover the magic of the Network.