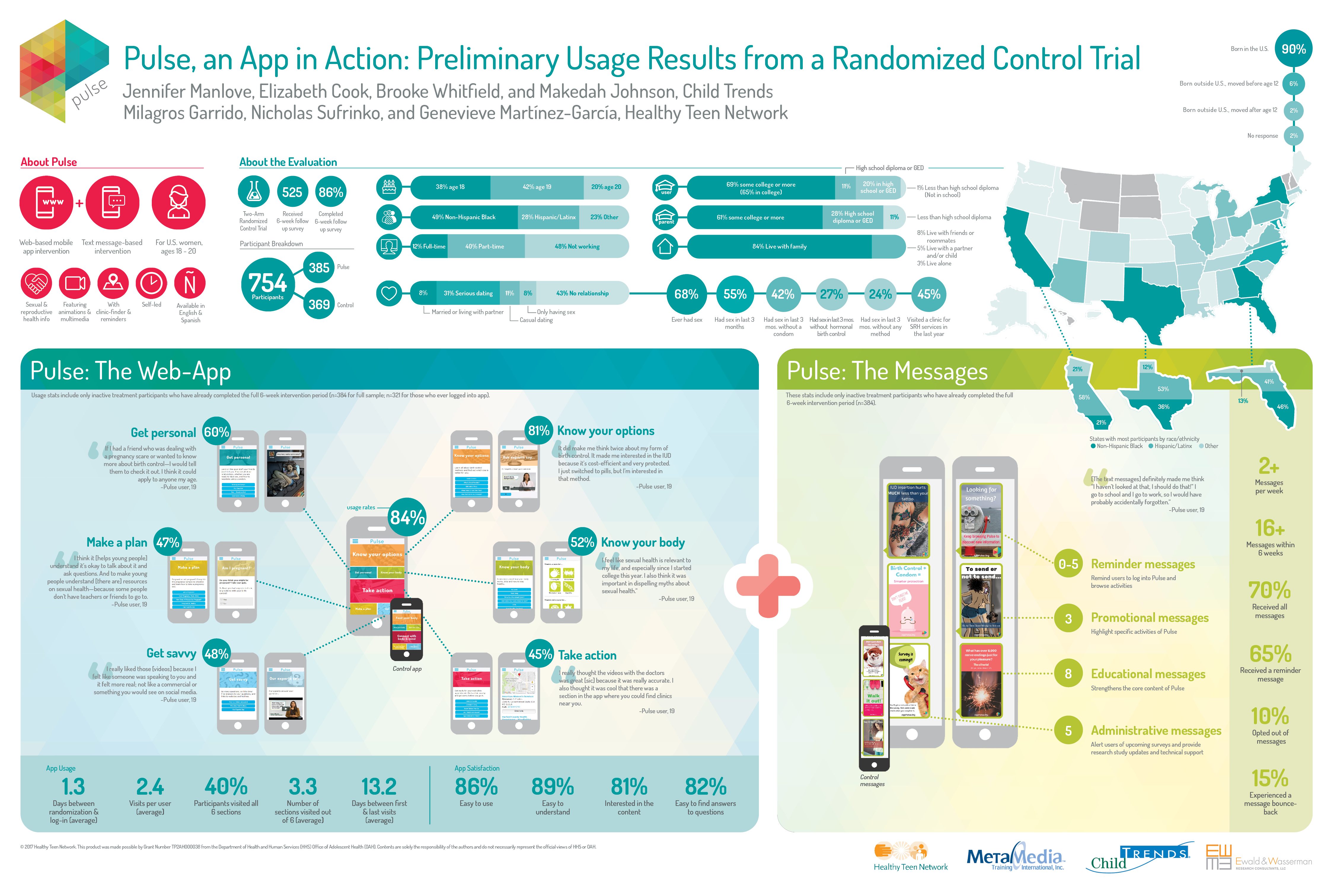 Pulse, an App in Action: Preliminary Usage Results from a Randomized Control Trial
Pulse is currently being tested via a two-armed randomized controlled trial with 1,500 young women. In 2019, we joined our project partners, Child Trends, at the #HealthyTeen19 conference, to share preliminary results from the trial and will share lessons learned on recruiting and retaining participants in an online study.
This infographic was originally designed as a poster.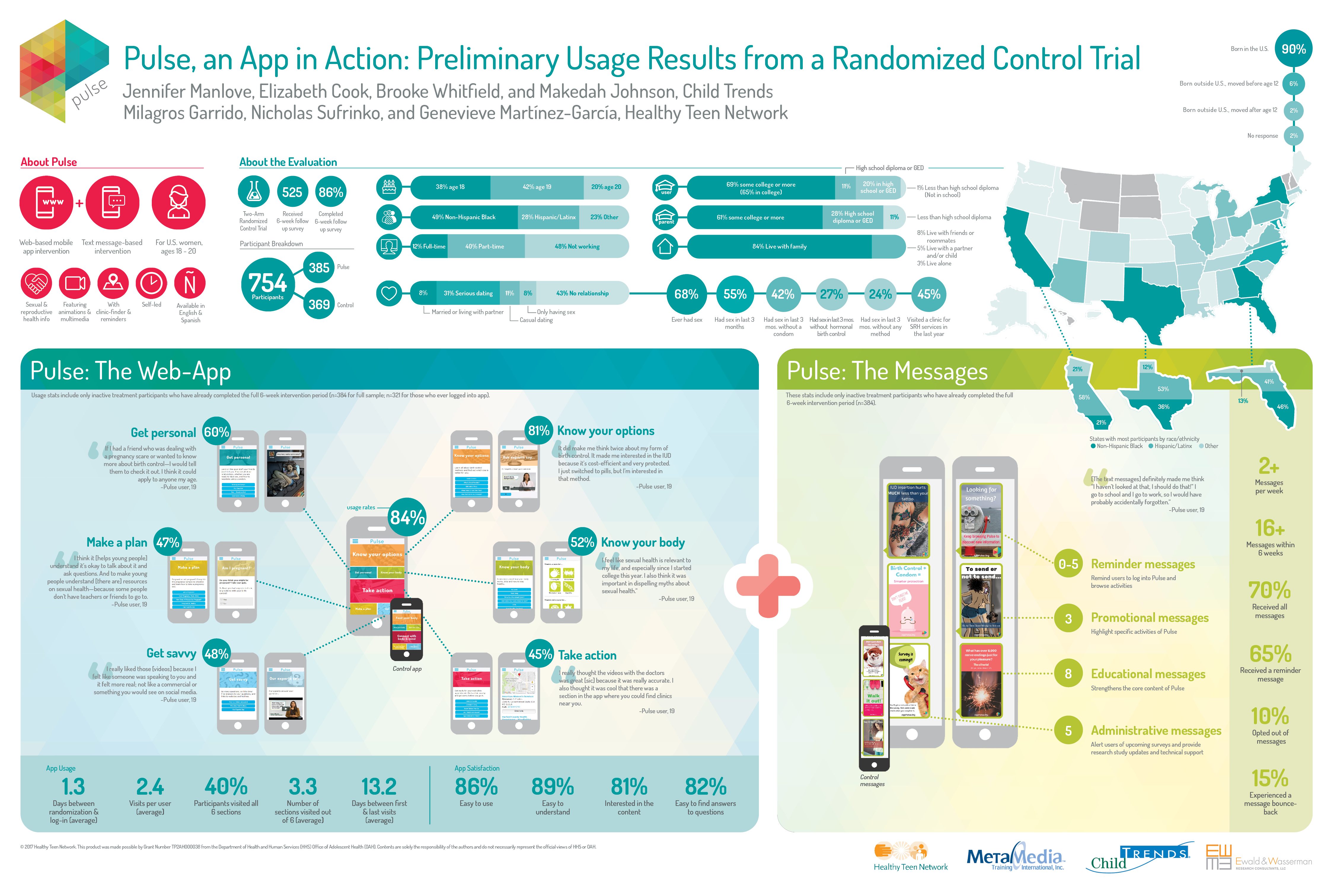 Discover the magic of the Network.