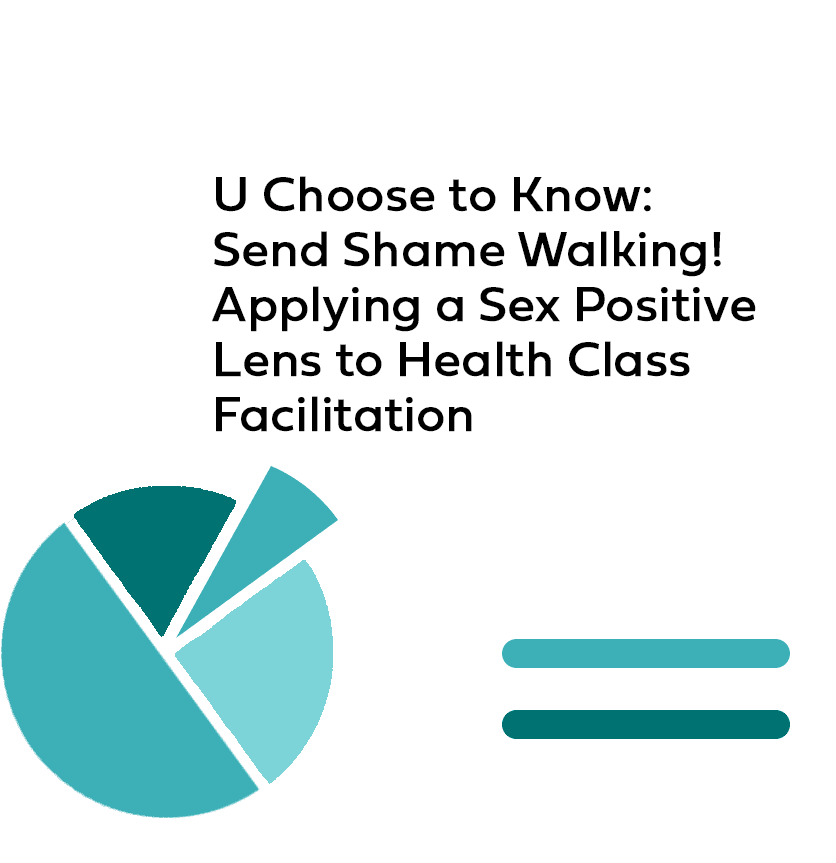 Send Shame Walking! Applying a Sex Positive Lens to Health Class Facilitation
U Choose to Know Digest, 2018
Sex positivity is the idea that all sex (as long as it's healthy and consensual) is a good and normal thing. Sex positivity means teaching sex education without shaming students or stigmatizing them. Shame is associated with an increased risk of substance abuse, eating disorders, contracting STIs and HIV, and lowering rates of their treatment. Shame can also prevent sexual assault survivors from reporting those crimes. For all of these reasons, a sex positive approach to teaching sexuality is important.
Check out this U Choose to Know resource for practical tips on how to apply a sex positive lens in the classroom.
Discover the magic of the Network.