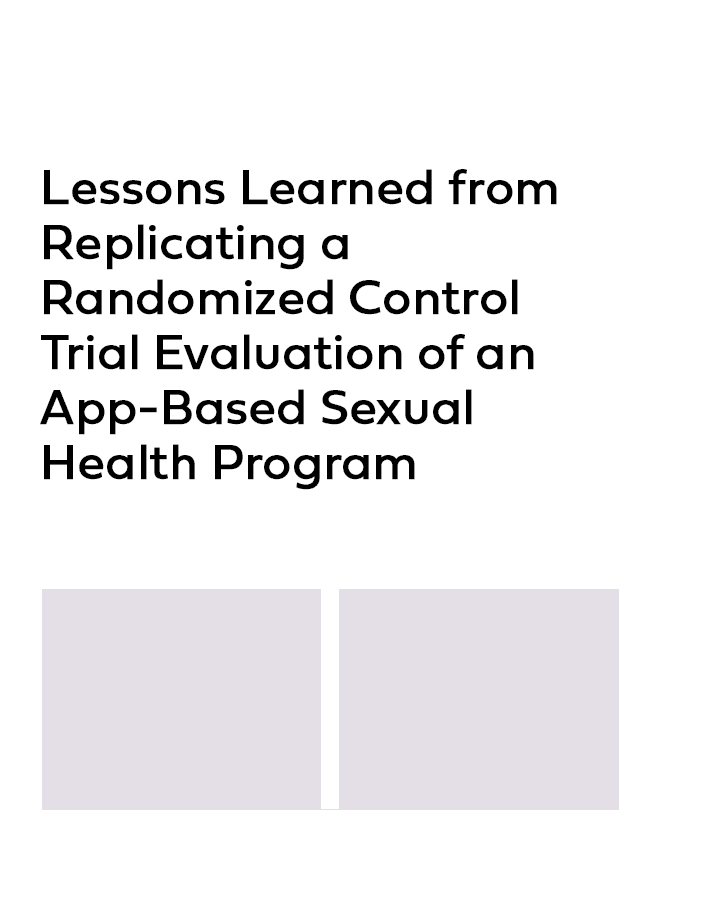 Lessons Learned from Replicating a Randomized Control Trial Evaluation of an App-Based Sexual Health Program
Jennifer Manlove, PhD;

Brooke Whitfield

; Jane Finocharo; and Elizabeth Cook, MSPH
International Journal of Environmental Research and Public Health
March 2021
Purpose
This study presents findings from a randomized control trial replication evaluation of Pulse, an app-based pregnancy prevention program implemented with Black and Latinx women aged 18–20, a population with high rates of unplanned pregnancy.
Conclusion
This study had several strengths, including effective online recruitment of a large sample of Black and Latinx women, incorporating an RCT design, and strong response rates at both follow-ups. These strengths were counter-balanced, in part, by low app usage among participants. Program developers should continue to co-create digital interventions with young adults to ensure that the method of delivery is relevant, and that young adults consume the digital content. These interventions should tailor sexual and reproductive health programming to address unique issues for Black and Latinx women, including sexual orientation/gender identity, contraceptive preferences that may be rooted in historical and current experiences of racism, and distrust of the healthcare system.
Discover the magic of the Network.