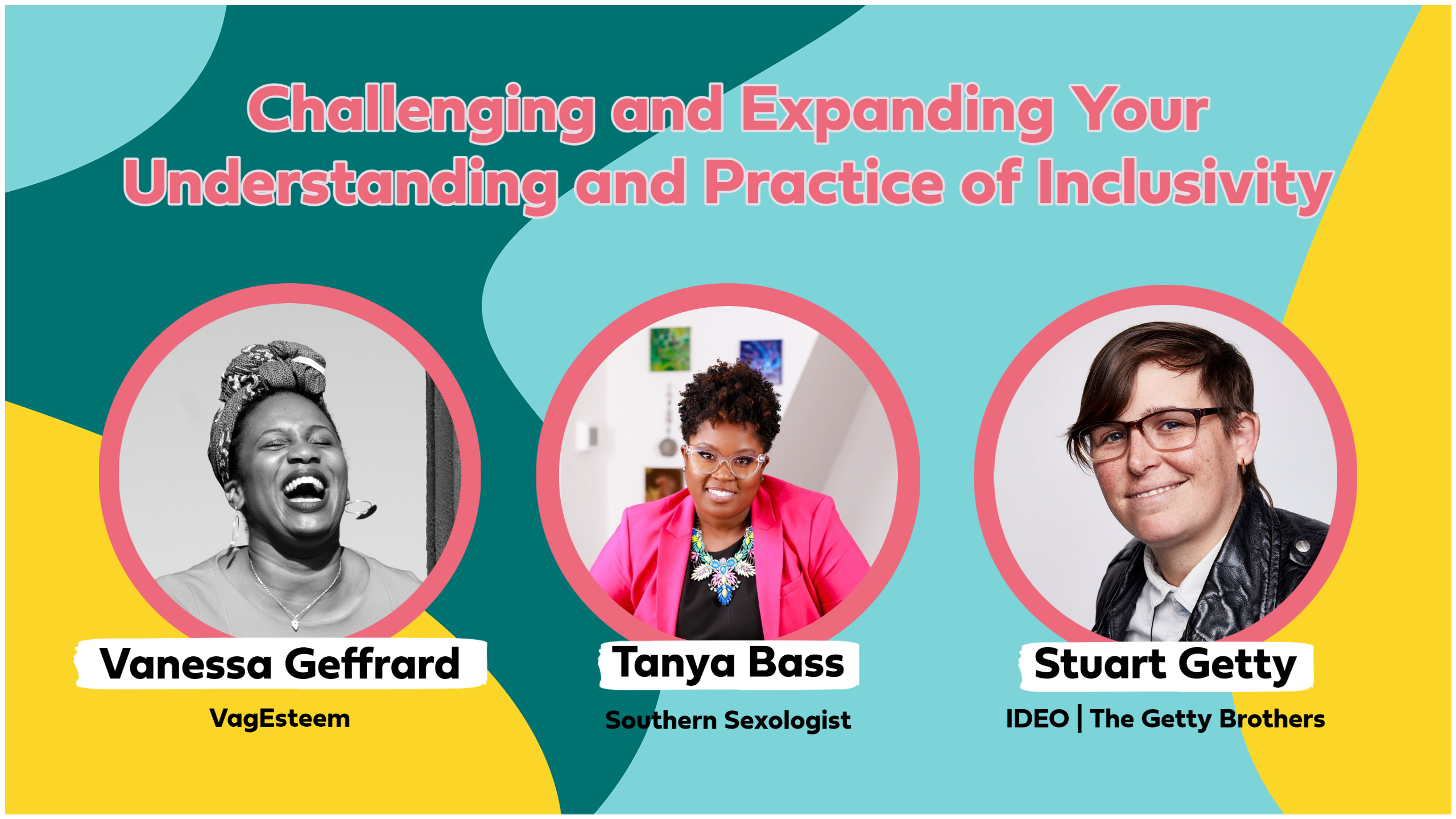 Challenging and Expanding Your Understanding and Practice of Inclusivity & How You Can Put Knowledge into Action
During the first session of #HealthyTeen21, Dr. Tanya Bass, Stuart Getty, and Vanessa Geffrard will encourage you to widen the lens you use to approach your work, broaden the language you use each day, and grow your skillset to best meet the needs of all clients, students, and patients.
Leveling Up: Providing Culturally Relevant Sexuality Education • Dr. Tanya Bass
If you are working as a sexuality professional, it is time to "level up." Paraphrasing Fredrick Douglas, "It is easier to build strong children than to repair broken adults." Dr. Tanya Bass will share the value and importance of providing culturally relevant sexuality education across the lifespan. We live in an intersectional world, and it is imperative for sexuality education and sexual health professionals to address the concepts of privilege, power, and oppression, and how they impact our sexual development and worldviews. While it is encouraging to have the National Sexuality Education Standards as a guide in grade-appropriate education, it is critical that the educator is a culturally responsive "teacher" with a full grasp of the concepts of intersectionality, implicit bias, and the historical context of racism. They should also have a moderate level of comfort and feel capable of discussing such topics with peers and students. It is definitely time we "level up" and do our best to teach in the most inclusive manner.
How Not to Be a White Savior in Sex Ed • Vanessa Geffrard
The job of a life-affirming educator is fun, exciting, complicated, and of course, life-changing for ourselves and our students! Some of the things that can be challenging in our roles as sex educators and/or reproductive health practitioners are answering the difficult questions that come our way, balancing classroom management, honoring the identities of all of our students, all while examining our values and dismantling biases that uphold systems of inequality, oppression, and discrimination that keep our clients, students, and patients from getting the support they need. Join Vanessa to start to examine the root of your own biases as it relates to your students, the role we all play in upholding white saviorism, and starting your process to unlearn and undo it all.
How to They/Them • Stuart Getty
"They" is just a pronoun (for folks who don't identify as either male or female) but for so many, it wreaks havoc on their grammar and gender beliefs, and leaves them scared to even try. In this session, we will use the importance of nonbinary pronouns as a way to open up the world of gender freedom and expression beyond a binary we made up in the first place. (Just in time, too, as half of Gen Z believes that the gender binary is outdated.) Create more inclusive and expansive education by learning about gender fluidity and the world of nonbinary pronouns…because the world is actually demanding it!
Stuart, Tanya, and Vanessa are back in the second video to show us how we can start putting these thoughts into action. Join us for a dynamic and fast-paced closing ceremony and learn how you can translate these complex ideas into concrete action steps. 

Discover the magic of the Network.