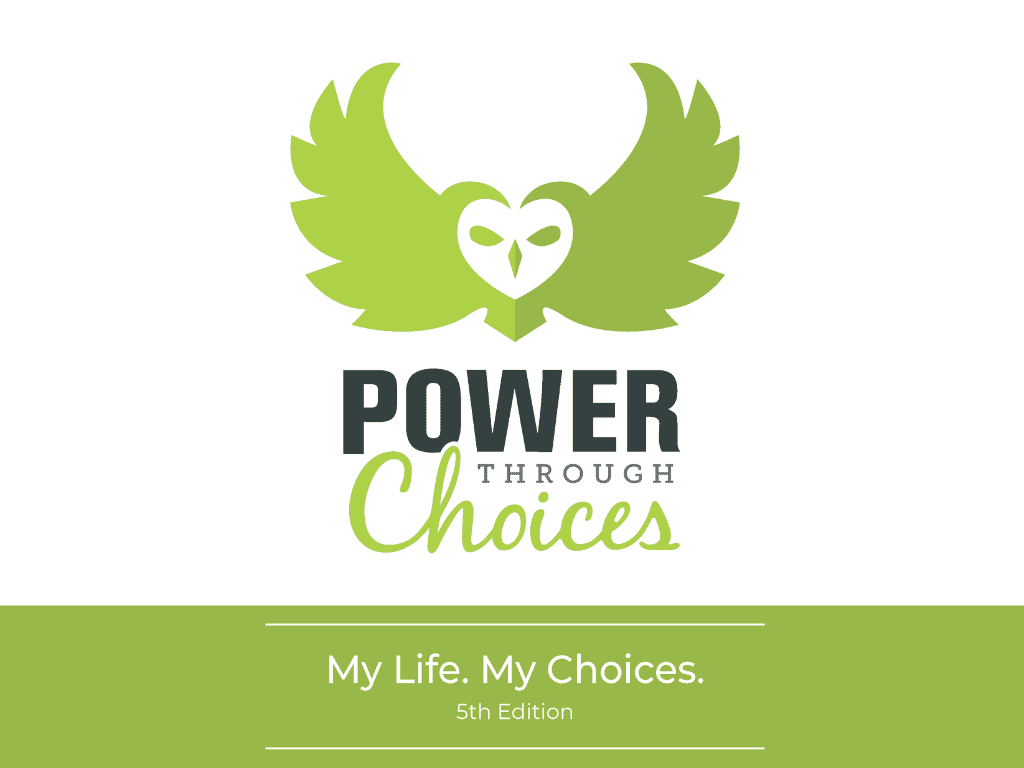 Power Through Choices: My Life, My Choices
 (5th Edition)
Power Through Choices: My Life, My Choices (5th Edition) is a 10-session, evidence-based prevention curriculum specifically designed for adolescents ages 13–18 in systems of care. Power Through Choices was the first sexuality education curriculum developed for youth who are involved in a child welfare or juvenile justice system.
The curriculum includes everything you need to implement Power Through Choices with young people, including lesson plans, facilitator notes, slides, and handouts. With the curriculum, you also receive exclusive access to our online Hub, which includes feedback forms, pre- and post-surveys for youth participants, templates for certificates of completion, the Power Through Choices style guide, and a slideshow template for the session on STIs and anatomy.
In August 2023, we conducted a medical accuracy review, and in September 2023, we made updates to the curriculum. If you order a Power Through Choices curriculum after September 26, 2023, you will receive a curriculum with the medical accuracy edits reflected. If you ordered a curriculum prior to September 26, 2023, you may use the list of updates (coming soon, October 2023) to make your own notes in your curriculum materials.
As of September 2023, the Power Through Choices Training-of-Facilitators is encouraged but not required. The curriculum is available for purchase; purchasers have the option to enroll in a virtual Power Through Choices Training-of-Facilitators within one year of purchase, at no additional cost (training fee is included in the cost of the curriculum). We offer these trainings virtually twice a year. 
Have you ordered the curriculum already? Check out our events calendar to find the next training date. 
Purchase Power Through Choices
Discover the magic of the Network.