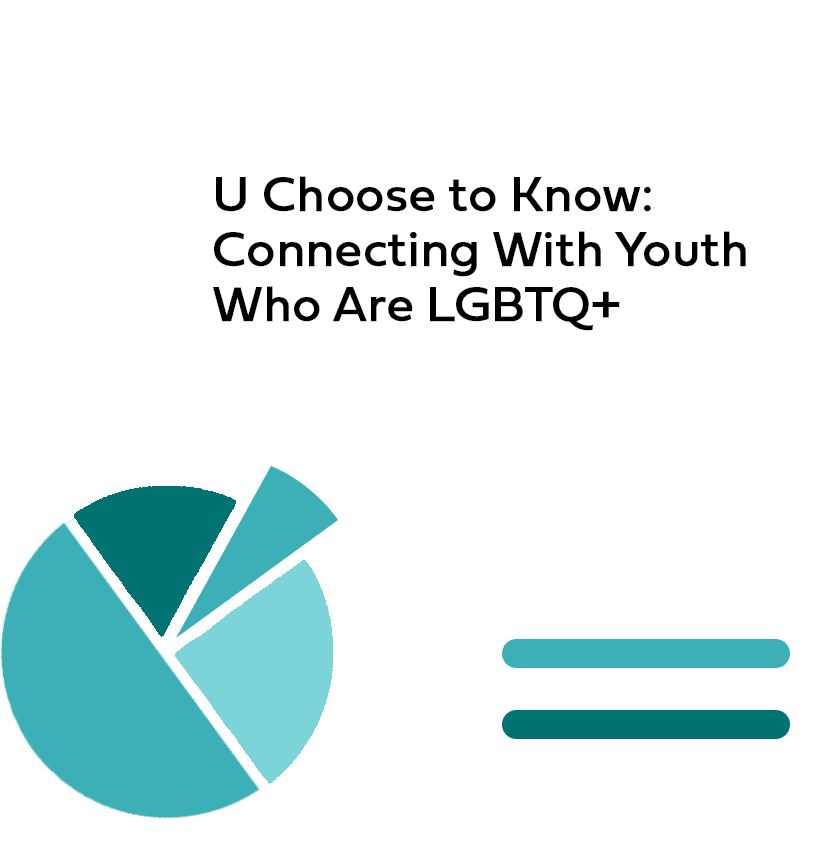 Connecting with Youth Who Are LGBTQ+
U Choose to Know Digest, 2020
Gender and Sexuality Alliances or Gay-Straight Alliances (GSAs) have been around since the 1980s providing youth who identify as LGBTQ+ and their allies a safe space to support and connect with one another. However, they have evolved to include so much more. Students involved in GSAs now tackle issues related to race, gender, and educational justice.
GSAs are formed and run by students with a teacher or staff member as the club advisor. Have you ever thought about what a GSA could do for your school? Do you know a group of students that could use this type of network? Or, have your students dubbed you the "go-to" person for all things LGBTQ+? If so, you may be just the right person to support and motivate students to form a GSA.
Discover the magic of the Network.